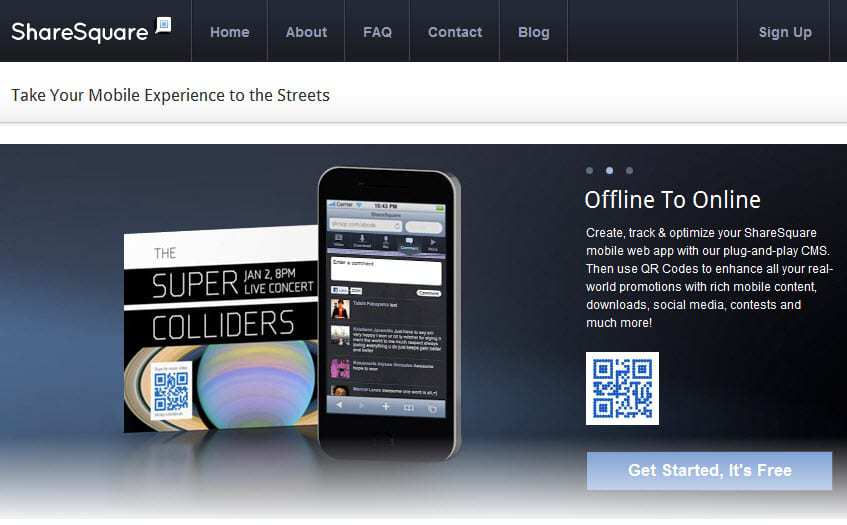 ShareSquare, a platform that connects audiences with the entertainment industry, made a strong showing at this year's South by South West conference. They have launched their new initiative today that will make use of QR codes. The company will also offer a content management system that will let clients easily customize the codes as well as obtain real-time analytics.
This year's conference, held in Texas, was overrun with QR codes. As the barcodes become more popular, more companies specializing in their use are beginning to emerge. Mobile technology is likely to play a big role in connecting businesses and consumers, and QR codes are right on the cutting edge of that trend.
More than 100 brands and bands that attended the conference made use of ShareSquare's private beta, using the codes to promote their presence. The company also held a competition to see which band could get the most scans during the duration of the festival. ShareSquare says that more than 1,300 artists, agencies and bran advertisers have participated in the beta in the past three months.
ShareSquare offers a free service which allows users to make use of their most basic of QR modules. A "Pro" account is available for $100 a month, which will let users utilize the full breadth of the company's services. Large organizations can make use of the company's services as well and will have an opportunity to earn revenue by service ads.