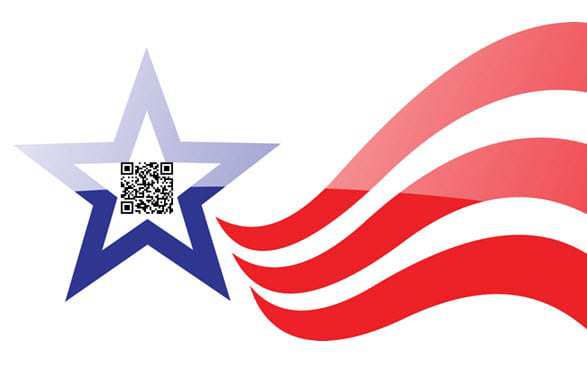 Election year is in full swing in the U.S. Presidential hopefuls are ramping up their campaigns and aggressively looking to win the favor of voters throughout the country. Mobile technology may play a large role in this year's elections, especially as candidates make an effort to appeal to a younger generation. Survey & Ballot Systems (SBS), a provider of election services and voting systems, has announced the inclusion of QR codes to its services. This aspect of the company's service is designed specifically to engage mobile consumers.
Those making use of SBS voting platforms will be able to collect votes from mobile consumers. These voting systems are not official in terms of a presidential election, but they are often used by media organizations to track the opinions of voters. The service, titled Election QR, is designed to reach a wide audience and SBS believes it will be a success amongst young, tech-savvy voters.
Mobile technology has become very important for many people, especially those of a younger generation. Mobile device ownership is at an all time high, presenting a unique opportunity for companies and organizations to reach a large audience. SBS believes that QR codes will be a successful inclusion to its services and expects to see positive feedback from the organizations making use of the new Election QR system this year. Young consumers are more familiar with QR codes than their older counterparts, but the codes are not very famous with this demographic. Time will tell of the Election QR system will be met with the success SBS anticipates.