Tap & Barrel introduced QR code payments at tables.
Customers at British Columbia (B.C.) restaurant chain Tap & Barrel can view and pay their bill by scanning a tabletop QR code. The quick response (QR) code "robo-servers" have been implemented to streamline bill payments and even lets diners split their bill.
Customers can connect to the bill at their table by scanning a QR code.
The tabletop QR code is located at the diners' tables at Tap & Barrel restaurants. It lets the customers scan the code to connect them to the bill at their table. They can view the bill and select which items to pay for. Once the items have been selected, they simply pay by tapping their phone.
The self-pay technology that has been supplied to the restaurants comes from Ready, a restaurant technology company that uses the latest web pay technology that enables restaurant guests to view their bill on their mobile device and pay in seconds.
"When your meal is done, the last thing you want to do is wait another 30 minutes to pay and leave, especially when you're in a big group and servers are busy getting the bills out and processing payments," says Laurent May, Head of Ready, reports the Vancouver Sun.
One of the most notable features of the technology is that diners can easily pay separately for their own meals while dinning at the same table with friends, without having to ask a server to split the bill or engage in math once the bill arrives.
The tabletop QR code payment system has helped restaurants improve turn over table speeds.
May says that Ready's technology has helped restaurants to turn over tables 23 minutes quicker on average.
Moreover, the feature, which is now available at all Tap & Barrel restaurants throughout Vancouver, requires no app or sign up to use the feature.
"We are constantly looking for innovative ways to improve our guests' experience while…allowing our staff to focus on what's important," said the founder of Tap & Barrel restaurants, Daniel Frankel.
"When Ready approached us, we saw this as the perfect opportunity to support both parties and address these goals."
Although some worry that the tabletop QR code payments system could signal a potential job loss, such as in the case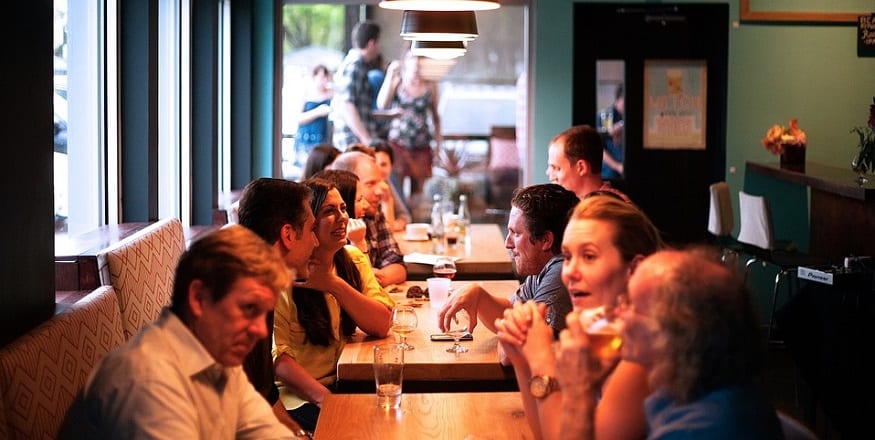 of self-checkout tills at grocery and retail stores, it is not yet know if this specific technology will impact hospitality job trends.