QR Code Press » Featured News, Mobile Commerce, Mobile Marketing, Mobile Payments, Near Field Communications » Report shows the rampant growth of the NFC mobile applications market
February 7th, 2012 | Add a Comment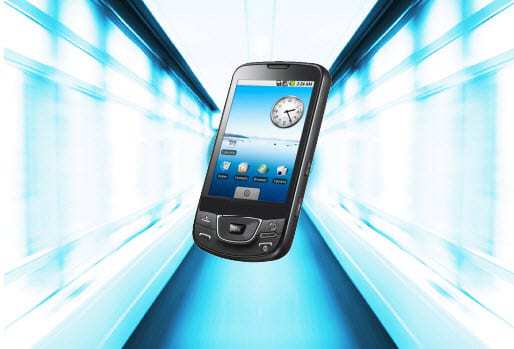 A new report from Markets and Markets, a market research firm, paints a promising picture for the future of NFC technology. NFC has been around for several years but has only recently become a technology of consequence. It has provided advertisers with a new way to engage consumers who are growing increasingly reliant on mobile technology. NFC has also helped birth the new industry of mobile commerce. As such, the market for NFC applications, such as mobile wallets, has become more valuable. In 2011, the market saw revenue growth of $7 billion. Markets and Markets new report predicts that the market will grow by $34 billion through 2016.
The report, titled Near Field Communication (NFC) Market – Global Forecast & Analysis, details a number of factors that are contributing to the growth of the NFC applications market. It makes special mention of mobile commerce, an industry that relies almost entirely on the technology. Mobile commerce is gaining traction around the world and has become quite popular with consumers. NFC technology is also making an impact in field such as data sharing, event ticketing and access control.
Businesses may find the report useful as it details the techniques that are most successful when using NFC technology. It also offers in-depth analysis of the various industries that are using the technology and which have the most presence in their respective markets.
Filed under: Featured News, Mobile Commerce, Mobile Marketing, Mobile Payments, Near Field Communications · Tags: future of NFC technology, Markets and Markets, mobile commerce, mobile nfc, mobile technology, mobile wallets, near field communication, Near Field Communication (NFC) Market, near field communication chip, near field communication nfc, near field communication security, near field communication technology, Near Field Communications, near field communications marketing, near field communications nfc, near field communications world, near field magnetic communication, nearfield communication, nearfield communications, nfc applications, nfc card, nfc chip, nfc communication, nfc contactless, nfc devices, nfc enabled mobile phones, nfc enabled phones, nfc forum, nfc handsets, nfc marketing, nfc mifare, nfc mobile, NFC mobile applications, nfc mobile payment, nfc mobile payments, nfc mobile phone, nfc near field communication, nfc payment, nfc payment system, nfc payments, nfc phone, nfc phones, nfc reader, nfc readers, nfc rfid, nfc security, nfc smart poster, nfc sticker, nfc stickers, nfc tag, NFC tags, nfc technology, nfc wireless, RFID, rfid nfc, samsung nfc, what is near field communication, what is nfc technology
About QR Code Press and MCommerce Press
We highlight the latest in the world of Mobile Commerce news so you can keep updated with the coolest technology available! Join us and explore the changes in how the world does business with new technology like Near Field Communications that enable mobile payments, Augmented Reality Apps, QR Code marketing techniques and Social Media marketing tactics. Learn from others how you can take your mobile marketing campaign to the next level by implementing successful mobile strategies. Enjoy and thanks for stopping by!