Residents of China have found a surprising way to sidestep censorship through bank notes.
It has recently been reported that a series of one yuan bills have been stamped with QR codes with writing underneath that translates to "Scan and download software to break the Internet firewall."
These quick response codes are being found on paper money already in circulation.
The QR codes were first spotted on money on January 12 when a Mrs. Wu from Wuhan received a one yuan note with a quick response code in its corner as a part of her change from the local grocery store. In fact, she received four of the bills that day, each of them with the barcodes stamped onto their corners. At the time, she did not know what the black and white squares were, but knew only that she'd never seen them on her money before.
It was this woman who brought the money with the QR codes to the local news.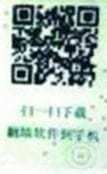 The Wuhan Evening News was the first to see these bank notes, but the story quickly took off, going national, and now international. Even the People's Daily newspaper, one of the Communist Party's own publications, re-posted the news about the quick response code stamped cash on their website.
When these barcodes are scanned by a smartphone or tablet, the user is redirected via Google short link, to an Amazon cloud link, which then prompts the users of mobile devices to download a software file.
Though it is not rare for either efforts to get around the Chinese firewall or for quick response barcodes to appear in China, what was notable about this specific circumstance was the unique way in which the creators decided to spread the word. Moreover, it lead to the first widespread admission that there is, indeed, a Chinese internet firewall and that there are methods of getting around it that are being well established.
The creators of these QR codes were quite clever in this particular mobile development, as there is no way to definitively prove who is actually behind it.