A new scannable technology is presenting a potential alternative to quick response codes, but will it catch on?
While QR codes are quite useful and are highly practical, many have complained that in terms of aesthetics, all they do is take away from the ad or other form of display on which they have been printed.
When a piece of print advertising has been artistically assembled, quick response codes could detract from the look.
For this reason, many researchers have been seeking an alternative to QR codes that will be just as simple, affordable, and practical. Fujitsu has recently made just this type of attempt through the use of an LED light bulb. The idea is to point the bulb at the object that should be recognized by a smartphone. The bulb alternates between blue and red wavelengths at very high speeds. To the human eye, it would simply look as though there is a little white light present, but to a smartphone, a binary message is provided through the flashes.
This type of system without QR codes could be calibrated for any surface or object onto which it will be projected.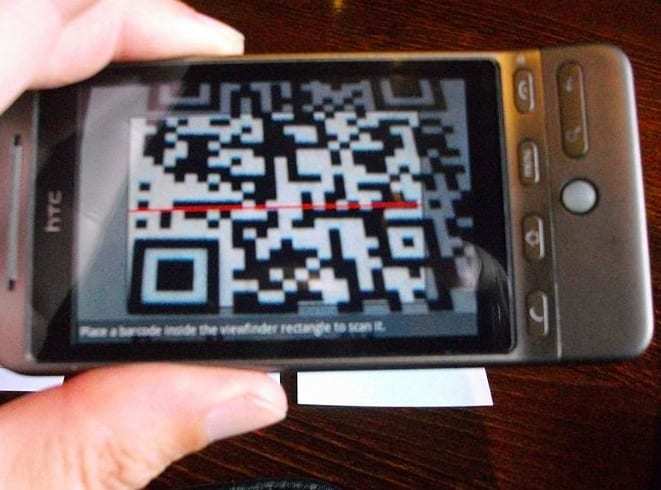 As different types of surface angles and materials create a different effect, the system can be calibrated in order to compensate for that. This has caused many to pause and think about the difference that could be made in terms of reducing the requirement for quick response codes on various types of displays, such as subway posters, making them much more aesthetically pleasing.
However, while this may be quite practical for some applications, it should be noted that it would not be able to take over the uses of a QRcode altogether. The reason is that barcodes can be quickly and cheaply printed on flyers, newspaper ads, and other paper and print-based formats. It would not be possible to use an LED display for any of those purposes, meaning that there will still be a place for the 2D barcode in those areas.
This could, however, provide alternative opportunities outside of QR codes when it comes to displays where using a light bulb would make sense. Public spaces, such as subway platforms, galleries, cinemas, and other spots where a bulb could be installed may find an evolution of this type of technology to be worth consideration.