African American History Month is now being honored in a high tech way at the Wrather Museum.
The Wrather Museum has decided to take on smartphone friendly strategy by introducing QR codes that will help to honor African American History Month within the "Picturing America" gallery on the Murray State University campus.
Among the images currently in the exhibition, six relating to African American history feature quick response codes.
These QR codes make it possible for visitors to the museum who have a smartphone or tablet (and a free scanning app) to be able to read the barcodes and discover more important and interesting information about the specific piece, the subject matter that it depicts, and even the artist. The purpose is to help to broaden the experience and the learning that is available at the gallery, despite the fact that there is limited space in which to actually post it on printed signage.
This use of QR codes is growing in popularity at museums and other types of cultural attraction.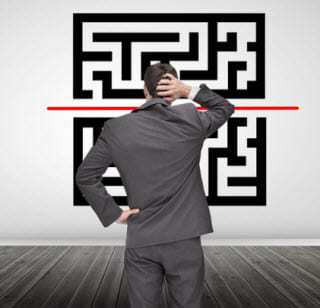 The "Picturing America" series to which the QRcodes have been applied first came to the Univeristy in 2010 as a result of a National Endowment of the Humanities grant. Obtaining the images for the Wrather Museum was the result of an effort that was put forward by Gina Shipley Winchester, the Murray State's office of regional outreach executive director, and award-winning writer, Constance Alexander a Governor's Award in the Arts recipient for work in the media. These women then worked together to obtain additional grants in order to bring "Picturing America" to 68 additional schools throughout the area.
Last year, all of the 40 "Picturing America" images at the Wrather Museum were displayed on its main floor gallery. Winchester explained that "The Wrather Museum is such an asset to the campus, the community and the region, and QR codes are a way to engage visitors in a learning process about the individual works of art." She went on to add that the museum is an "asset to the campus, the community and the region," and pointed out that they have found that the barcodes are an effective way to engage the people who visit in learning about the various specific pieces and the people who created them.