QR Code Press » Featured News, QR Codes » QR codes give Seoul sidewalks Gangnam Style
January 18th, 2013 | Add a Comment
The district in South Korea has received tremendous worldwide popularity since the video went viral.
The Gangnam district of Seoul, Korea, now has another reason to draw the attention of mobile users, as the Gangnam Style video has now added QR codes to its arsenal of methods to increase its views.
The song has generated a massive YouTube sensation that has spread multiple times around the world.
The QR codes are made out of faux marble. Eight of them have been positioned into the sidewalk in various parts of the Gangnam district of the city. They have been selected to help smartphone and tablet using tourists to be able to discover more about what the music video and all of its related hype is all about.
These QR codes are placed directly into the sidewalk so that they can be scanned by pedestrians.
They are approximately a two foot square, which makes these QR codes easy to scan. Once they have been accessed, the mobile device user is redirected to a mobile optimized website that is available in English, Chinese, and Japanese. It provides access to the video by PSY that drew all the attention to the district. However, beyond that, it also provides a more practical side to what Gangnam Style is all about.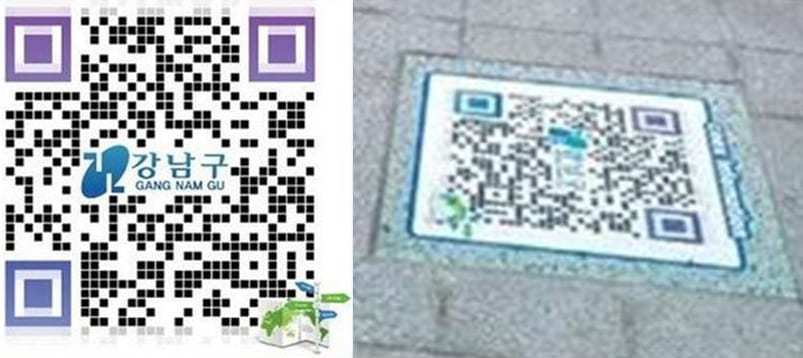 The district itself is a very trendy one. The QR codes therefore allow tourists to experience what the area truly has to offer with maps, as well as guides to shopping, cafes, restaurants, and other places of interest.
Korea is a high tech country, so the use of QR codes in this way makes a great deal of sense and blends well with the lifestyle within this specific district. Visitors to the area will soon discover that there is a great deal more depth to the place than the fun and entertainment that was described within the video. In fact, they may find that they will be able to gain a great deal more meaning out of the video simply because they actually know what the style truly is and the references that were being made by the artist.
About Julie Campbell: Though her true passion is for writing her own fiction novel and holding fundraisers in support of the fight against cancer (as well as donating her hair to that cause in 2011), Julie has created both a name for herself and a successful business in the writing industry. For more than ten years, she has focused her career on capturing the latest technology news, which now includes a particular interest in QR codes and wearable technology.
Filed under: Featured News, QR Codes · Tags: 2d barcodes, gangnam style qr code scan, gangnam style qr codes, korea qr codes, korean qr codes, public qr code, qr code music video, QR code scan, qr codes, quick response codes, seoul qr codes, sidewalk qr code, street qr code, viral qr codes
Pages
About QR Code Press and MCommerce Press
We highlight the latest in the world of Mobile Commerce news so you can keep updated with the coolest technology available! Join us and explore the changes in how the world does business with new technology like Near Field Communications that enable mobile payments, Augmented Reality Apps, QR Code marketing techniques and Social Media marketing tactics. Learn from others how you can take your mobile marketing campaign to the next level by implementing successful mobile strategies. Enjoy and thanks for stopping by!