For a while, quick response codes were starting to drift away from use, but this could bring them right back.
For the last few years, QR codes have been moving in and out of favor with marketers, package designers, and consumers, alike, as they have been used well and have been used very badly, but now Snapchat has brought the barcodes back into use.
The practicality of quick response codes is enormous, but there has been a great deal keeping them down.
The misuse of QR codes has played an important role in causing them to fall out of favor with many consumers and, therefore, with marketers, as well. The benefit is easy to see, as a simple barcode scan can provide the same result as manually entering a complete URL. That said, Snapchat has launched a feature known as Snaptags (aka Snapcodes) that has been designed to take advantage of the practicality of the barcode and the popularity of the mobile app.
Each Snapchat user has now been assigned his or her own unique QR codes to make it easier to follow other users.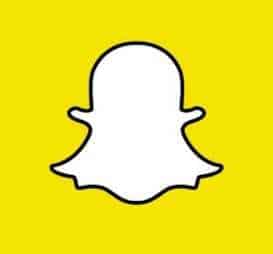 The quick response codes can be opened by pressing the yellow ghost icon that is located above the camera. The QRcode is then displayed so that another user can scan the barcode right off the screen and automatically follow the owner of that code. Moreover, beyond being able to display them on the smartphone screens, it is also possible to download them so that they can be added to posters, movie screens, websites, and many other scannable locations.
Since the introduction of those barcodes, Snapchat has experienced millions of scans every week. This has also made it far easier for Snapchat Stories stars, celebrities, and regular people, alike, to build their list of followers on the mobile app.
These QR codes are particularly helpful to Snapchat users because the mobile app doesn't actually have a way to discover new people who can be followed. That said, with the barcodes that can be scanned, it is possible to create new connections among millions of users even without a discovery feature. This is appealing to users because the more people they follow, the greater the amount of content they receive through this mobile app.