The Farmers Fresh Fruit Company has announced the integration of quick response codes into its label design.
The Farmers Fresh Fruit Company has now revealed the redesigned version of their California Thomcord Variety of produce, which now contains QR codes that can be scanned by consumers to learn more about the product and the company.
The quick response code was custom designed for the packaging to make it smartphone friendly.
As was discussed in the July 11 edition of the QR Code Detective in "Can you learn from the produce aisle?", an increasing number of growers are now choosing to add quick response codes to their packaging in order to be able to inform consumers in a way that isn't otherwise possible in the limited space provided on packaging such as clamshells and stickers. Now, Farmers Fresh Fruit Company has joined those that have added a mobile marketing element to their packages, so that consumers will be able to inform themselves a great deal more, regardless of whether they are in store or at home.
The QR codes are a simple, cost effective, and convenient method of sharing information with consumers.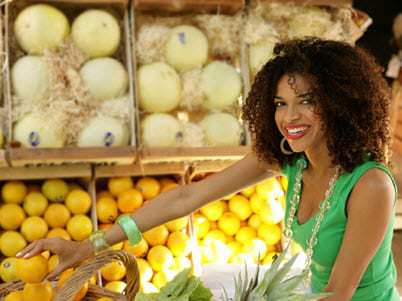 According to the vice president of sales at the company, Shane Souza, "We wanted the Quick Response code to be placed in a way that makes it easy to see and convenient for consumers to scan."
In this particular package, the QRcode can be scanned to provide shoppers with more information about the variety of seedless grape, as well as recipes that use this specific product, its nutritional information, and other useful resources. The design of the barcode was created by MC Solutions. It integrates the smartphone friendly code with the image of a bunch of grapes, which has all been worked into the brand's logo. This way, the label stays true to the brand, but still manages to include a component of creativity and function.
MC Solutions's Hilary Mathias explained that "We feel that QR codes are a user friendly way to get consumers to more information." She added that "Not only is it convenient but it is also trackable. Farmers Fresh will know exactly how many people are scanning their label and when."