The quick response codes have been added to the former concentration camp at Auschwitz-Birkenau.
The experience that visitors undergo when they visit the site of the former concentration camp at Auschwitz-Birkenau has always been a powerful one, and now QR codes have been added to signage to help to enhance the historical information that is available.
Quick response codes make it possible to boost the amount of information and language options from signs.
Visitors touring the memorial site will now be able to use their smartphones and tablets to scan QR codes so that they can gain access to actual footage of eyewitness accounts of the former prisons that were operated by the Nazis, there. This can expand the experience of the signs at the museum to include the actual voices of the final witnesses to have shared their stories of their time at the Auschwitz-Birkenau prison camp.
The QR codes are inexpensive for the museum and are very easy for visitors to scan, particularly through the free WiFi.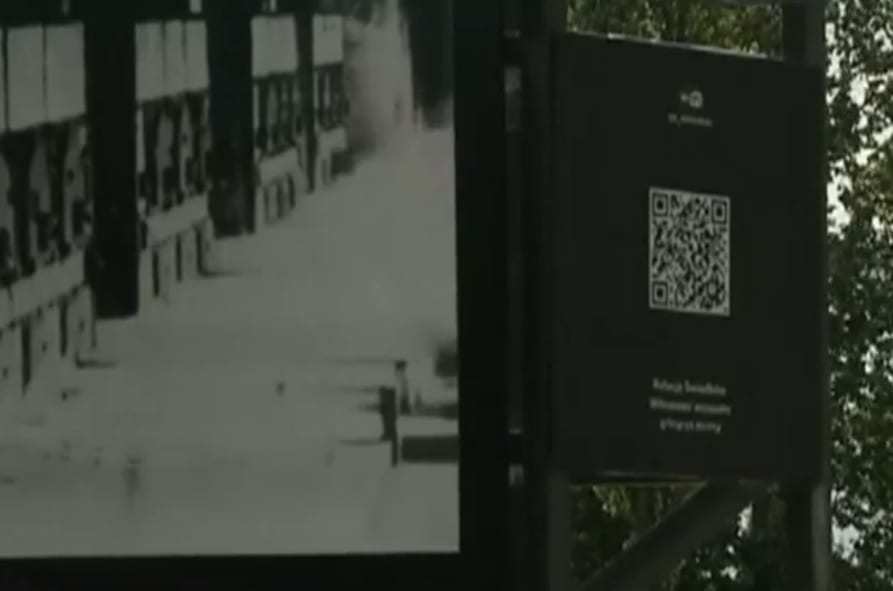 According to a spokesperson for the experience, Bartosz Bartyzel, the QRcodes can be easily accessed by way of mobile devices that are connected to the free WiFi network that is offered to visitors free of charge. This allows visitors to hear from the actual former prisoners in order to find out what they went through in their time at Auschwitz-Birkenau. This helps to provide a much more personal experience than even reading that same story on a printed sign.
Auschwitz-Birkenau was the largest of all of the concentration camps that were established by the Nazis. It is believed that at that location, alone, there were more than one million people murdered throughout the length of World War II. There remain a few witnesses that continue to share their stories with the visitor groups and students that take the time to make their way through the memorial. For many, this is a highly intense and emotional experience.
By video recording these stories and making them available through scans of QR codes it has ensured that it will be possible to continue to indefinitely offer this experience through the memorial site.