A company called SymbolShifters is using quick response codes broadcasted on TV screens.
A company from Arizona called SymbolShifters has now patented a new method of bringing traditional television broadcasting into the digital environment through the use of QR codes that can be displayed on TV screens and scanned by mobile devices such as smartphones and tablets.
In this way, marketing over television and online will work with each other instead of being seen as counterparts.
The QR codes have been seen as an opportunity to be able to greatly expand the marketing opportunity that is available through a standard television commercial. That said, many companies have discovered that using these barcodes is not simply a matter of displaying one at the bottom corner of a screen. A number of attempts have been made to use these codes in TV commercials, but there has been a struggle between making them big enough that they can be scanned without requiring the viewer to have to walk up to the screen, and stopping them from being obtrusive in size.
Therefore, SymbolShifters took it upon themselves to design QR codes that would actually work on television.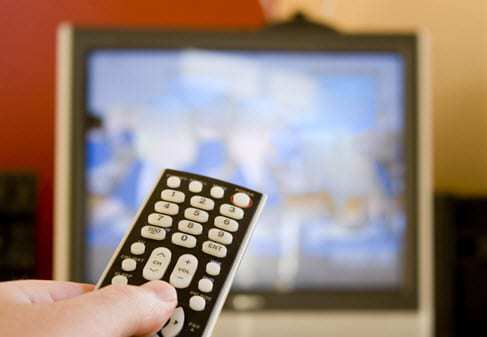 According to the SymbolShifters vice president, Walt Ciciora, one of the primary challenges that were faced in bringing functional, practical quick response codes to television commercials was in keeping the barcodes out of the way, and yet still making them noticeable and large enough to stop a viewer from being required to pause the television and walk up to the screen to scan – something that very, very few would ever do.
Ciciora explained that "We saw QR codes everywhere in print, but not on TV," adding that "The reason is that it appears on screen briefly, and by the time you get out your phone and can call up the (scanning) app, it's gone."
He and the company's president, Ted Hartson were determined to come up with a better way to apply the QRcodes in this way. They wanted to build in the barcodes electronically so that it could be captured by viewers while still being virtually unnoticeable to the naked eye. It could be seen by devices without being distracting to humans.
The SymbolShifters patented technology makes it possible for QR codes to be displayed for a fraction of a second – such a short time that the viewer can't even see it – and yet it would still be detectable to mobile devices, which could scan them and direct the user to the additional information that they can view at their leisure.