No joke: A fan of Argentina's River Plate soccer team had a QR code tattooed to his leg to show his love for his team.
The fan's QR code tattoo links to a triumphant highlight video on YouTube of River Plate securing its 5-3 two-legged Copa Libertadores Finals win over arch rivals Boca Juniors…or at least it did.
The QR code-linking footage was taken down after Twitter users banded together to have the video removed.
The QR code tattoo was shared on Twitter by Argentinian sports journalist Ariel Cristofalo. The video Cristofalo shared on social media showed a man using a smartphone to scan the code that had been freshly inked onto the unnamed River Plate fan's leg.
The clip to which it linked on YouTube is titled "La Gloria Eterna!!!" which shows both the winning goals and the team's post-match celebrations, including them lifting the trophy.
Cristofalo's footage was shared thousands of times on Twitter before a group of Twitter users took it upon themselves to embark on a mission to have the video removed from YouTube for copyright infringement.
Ah no pero están re locos pic.twitter.com/wIfJZ5LYu9

— Ariel Cristófalo (@acristofalo) April 11, 2019
Not everyone was a fan of the QR Code tattoo.
"Whoever uploaded that video should delete it for the bants. Actually I'm gonna go and report it for copyright infringement as we speak just to ruin his tattoo lol," a Manchester United fan tweeted on April 11, reports The Independent.
The same Twitter user provided a link to the clip and encouraged others on the social platform to do the same.
Within hours of this post, the video had been taken down from YouTube, rendering the QR code link useless.
While many Twitter users were pleased over their triumph, The Independent noted that others criticized them, with one person tweeting: "I love how people are mad, like this was some amazing beautiful selfless idea that someone ruined with an elaborate evil scheme that took time money and effort in amounts that border on psychopath."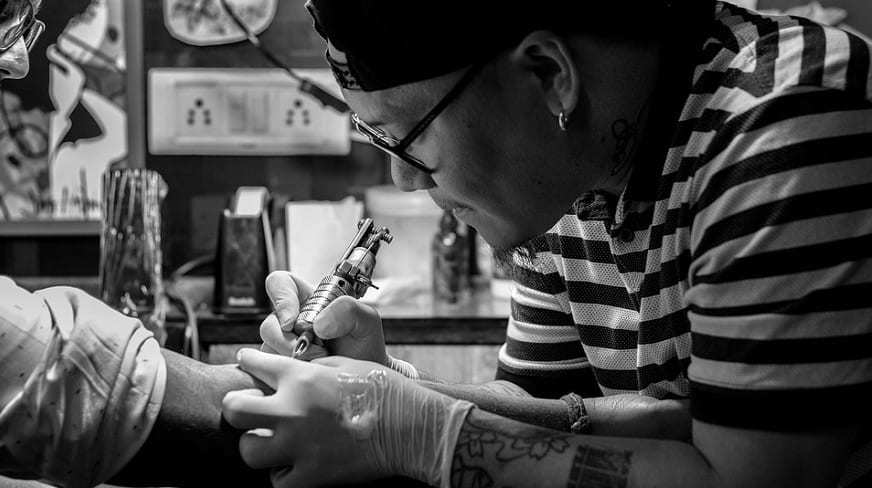 For now, the "La Gloria Eterna!!!" video is unlisted on YouTube. Only time will tell if the fan's QR Code tattoo will once again function. Either way, hopefully he's happy with his permanent choice of art.