The Pittston City Police Department is encouraging scans to report crimes around the community.
A local police department in Pittston City, Pennsylvania, is using QR code magnets as a part of a new community engagement project.
The goal is to encourage community members to work with law enforcement to prevent crime.
The QR code magnets have been distributed to make it easy for community members to scan the barcode to initiate anonymous tips to police. In this way, people can report crimes that have already happened, or can give police a heads up about something they know might happen or that is in progress at the moment.
"All they have to do is use the little QR block on the magnet, they can scan it with their phone or take a picture with their phone, and automatically brings them up to our website," explained Chief Neil Murphy from the Pittston City Police Department.
The QR code magnets were distributed throughout the city last week to kick off the campaign.
The magnets were distributed by Chief Murphy as well as Officer George Spotts. According to a statement issued by Pittston Mayor Michael Lombardo, this is a component of a broader effort to create and solidify positive relationships within the community.
"It's about getting out there, and connecting with the neighborhoods and having them understand who our officers are and communicating better," said Mayor Lombardo.
The city's police department has a number of programs underway focused on promoting community engagement. They have been developed to provide local officers with the opportunity to introduce themselves to community members in a positive circumstance.
"Especially in the neighborhoods when people are outside walking their dogs or just taking their trash inside or out of the house, they see a police officer and it's a warm, friendly smile now," explained Chief Murphy when discussing the programs to bring the community and police officers together.
According to Chief Murphy, the QR code magnets are the first step of many that the department will be taking in an innovative direction to engage with the community,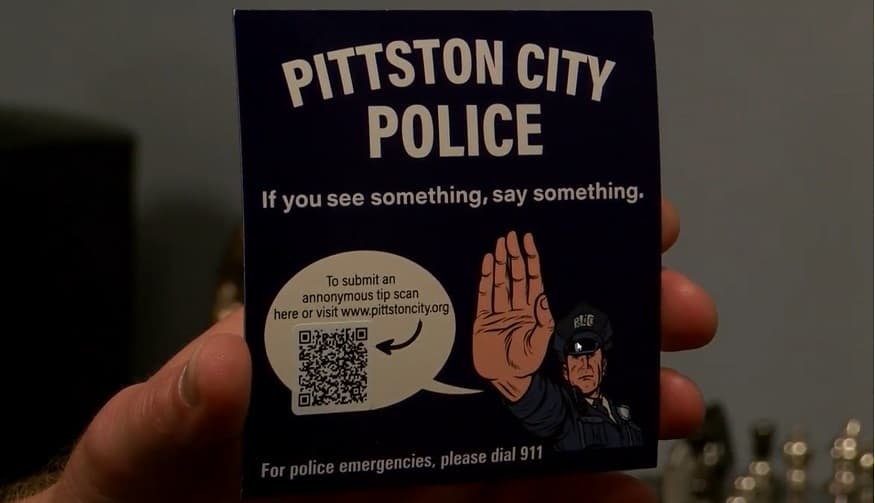 among other goals. "We're in the process of modernizing everything. This is the new way of law enforcement and we plan on changing with it so we can better serve our residents," he said.