The Austrian financial institution will also be working NFC technology into its machines.
In Austria, the Raiffeisen Bank is now changing their ATM network machines to include NFC and QR code integration. The financial institution is adding the reader devices to 1,200 machines throughout their network. The goal is to make it possible for traditional ATMs to accept quick response code scans and near field communication taps.
There are several different types of transaction that will become possible with the mobile technology.
Aside from the NFC technology and QR code integration, consumers will also be able to use the ATMs to conduct advanced bill payments. This will be the first major and highly noticeable change that will have taken place in the ATMs in many years. Overall, the changes until now have consisted of updating keypads and upgrading onscreen menus. However, when it all comes down to it, the interactions available within these machines have stayed essentially the same over time.
As mobile payments become more commonplace in Austria, Raiffeisen Bank has taken notice. The bank has decided to lead the way in a new direction. It has already ordered the 1,200 new bank ATMs. Diebold Nixdorf provided the machines for this pilot with the new smartphone payment technology.
Both NFC and QR code integration were chosen for the ATM machine technology in Austria.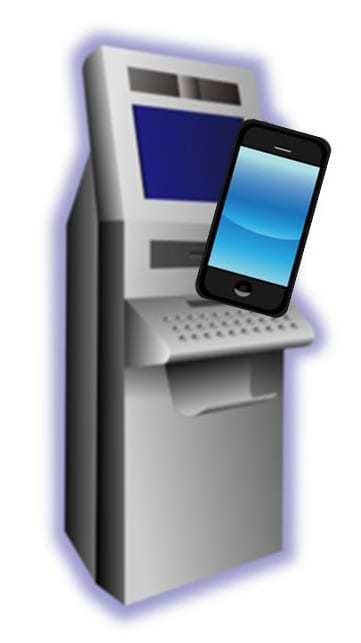 The first waves of the ATMs with QR codes and NFC technology are rolling out over last week and this week. The rollout will continue until the new machines are all installed.
The QR codes will be helpful to customers using the ATMs. Many Austrian bills have unique quick response codes printed on them. A simple scan will make it possible for the customer to pay that bill out of the account he or she has accessed through the machine. Once the barcode is scanned, the information is automatically added to the machine. The customer then has the opportunity to change or confirm the information as required.
The NFC technology will be added on top of the QR code integration. This feature will allow customers to access their accounts through the machine without inserting their cards. Instead, they can use a contactless communication protocol to tap the card to access the next verification stage for their accounts.