The popular shopping channel's new shopping app that includes a feed of shoppable videos.
Q Anytime, QVC's new mobile app, which was recently launched in unison with the company's new visual identity and logo, is a new shopping app with a constantly changing shoppable video content feed.
The app is currently available only for iPhone.
While an Android app has not yet been released or announced, the Q Anytime app for iPhone was reportedly created to complement the company's flagship mobile application with a feed of shoppable videos that are presented on demand in five to eight-minute segments.
Customers can tap on a video to get more details about a product or to buy it. They can also customize their feed by category or they can even create their own playlist by liking videos.
At present, the QVC mobile shopping app automatically draws videos from its library of live and on-demand video content, with new videos added every two hours.
In the future, QVC plans to offer original content and other extras through its Q Anytime app.
Eventually, QVC intends to offer original content as well as episodic series, among other extras on the app, all of which will be directly tailored for its mobile audience.
"Consumers have embraced QVC as a leading digital destination for product discovery and inspirational shopping, and our new brand identity and video app reflect this reality," said Mary Campbell, Chief Merchandising Officer, Qurate Retail Group, and Chief Commerce Officer, QVC US, in an official QVC press release.
"More than 80 percent of new customers are coming to QVC US via our digital platforms. Customers recognize that our apps and website offer highly appealing products at great values, brought to life via compelling stories, vibrant personalities and personalized content," Campbell added.
With the rebrand, the visuals and other elements across the QVC brand have been designed to capture the attention of customers on the small screen. The videos that appear in the app are purposely shot in a casual, unfiltered manner, with close-ups, movements, through-shots and "surprising" angels. QVC has also changed up its studios, bringing viewers to "trendy urban spaces" and settings as well as using playful and spirited music.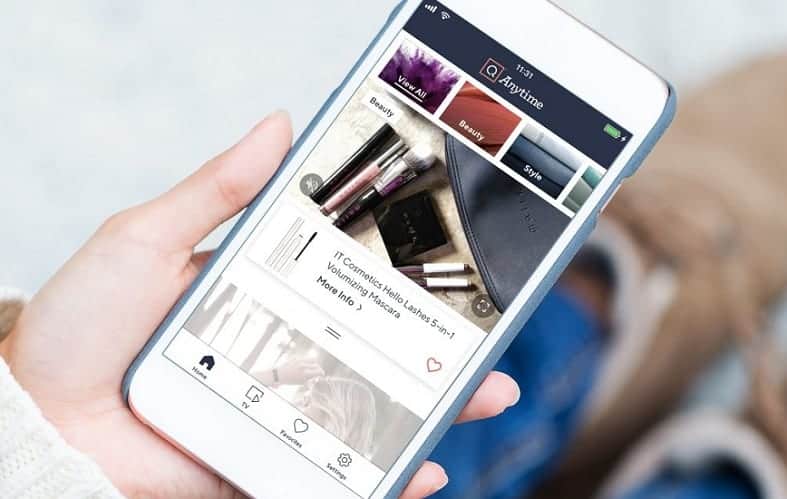 Q Anytime is currently available in the US for iPhone and will be launching in international markets later this year.