QR Code Press » Featured News, Mobile Commerce, Mobile Marketing, Mobile Payments, Social Media Marketing » Pyramid study shows power of social shopping environment among payment vendors
November 27th, 2011 | Add a Comment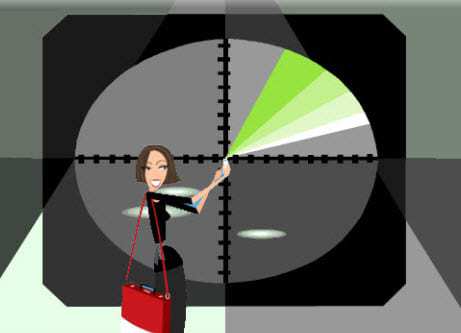 Pyramid has launched a new research service called the Mobile Commerce Landscape Insight Pack, which has shown that participating more proactively in the social shopping environment, when combined with the integration of micropayments and discount offers provides payment vendors with the key to their success.
This information was provided by the practice leader on mobile payments and banking, as well as the consultant for the Mobile Commerce Landscape Insight Pack at Pyramid, Jose Magana. He also pointed out that the growth of mobile device adoption combined with the emergence of social networks and location-based services (LBS) are giving consumers an entirely new way to engage with companies and brands in order to meet their shopping needs.
The Mobile Commerce Landscape Insight Pack research service brings together a wide reaching database resource with expert analysis at a high level, allowing payment vendors to pinpoint new opportunities for mobile payment and banking telecom revenue so that they may better take advantage of it.
The pack also provides a current trend analysis and identifies mobile payment best practices in markets that are both emerging and developed. It offers market forecasts and data that are up-to-the-minute, as well as in-depth research reports and live Pyramid consultant sessions to provide rapid and usable insight into valuable trends.
Magana explained that social networks ant LBS have altered the offline and online shopping landscape, as most of the choices that mobile businesses and consumers make have context elements that involve both social and location. Payment vendors who choose to adapt to this new environment will be able to achieve significant successes in acquiring new clients and retaining existing ones.
Filed under: Featured News, Mobile Commerce, Mobile Marketing, Mobile Payments, Social Media Marketing · Tags: b2b social media marketing, benefits of social media marketing, best social media marketing, business social media marketing, integration of micropayments, marketing through social media, micropayments, Mobile Commerce Landscape, mobile commerce report, mobile commerce social marketing, mobile marketing service, mobile payments information, social marketing media, social media companies, social media expert, social media experts, social media for business, social media marketing, social media marketing agencies, social media marketing campaigns, social media marketing companies, social media marketing expert, social media marketing experts, social media marketing management, social media marketing plan, social media marketing services, social media marketing strategies, social media marketing strategy, social media marketing tactics, social media marketing trends, social media sites, social media strategies, social media websites, social network marketing, social networking marketing, social shopping environment, using social media for marketing, what is social media marketing
Pages
About QR Code Press and MCommerce Press
We highlight the latest in the world of Mobile Commerce news so you can keep updated with the coolest technology available! Join us and explore the changes in how the world does business with new technology like Near Field Communications that enable mobile payments, Augmented Reality Apps, QR Code marketing techniques and Social Media marketing tactics. Learn from others how you can take your mobile marketing campaign to the next level by implementing successful mobile strategies. Enjoy and thanks for stopping by!