PUBG Mobile is not only the most popular smartphone game, it's also mobile's biggest money-maker.
Having collected over $146 million in revenue in May, PUBG (PlayerUnknown's Battlegrounds) Mobile is now the top grossing mobile game worldwide. This likely isn't a surprise to some, as the mobile-version of this online multiplayer battle royal game has more than 100 million monthly players, easily making it the most popular game among mobile users.
"Game For Peace" is also a huge contributor to the revenue.
While $76 million in revenue is from items and skins purchased by players in PUBG Mobile, The Verge reports that the other $70 million comes from money spent on the game's rebrand, "Game For Peace," which was launched for China only.
Chinese tech giant Tencent adapted the original South Korean PC game to mobile. Outside of China, it is known as PUBG Mobile, but in China, Tencent was forced to rebrand it to Game For Peace due to the Chinese government cracking down on violence in video games.
Last month, QR Code press reported that the rebranded version is basically identical to PUBG Mobile with a few exceptions. These being that the Chinese version has a patriotic setting, there is less blood and violence, and after players are killed in the game, they get up, hand over their loot box and wave goodbye.
In spite of analysts having worried that making such changes would hurt revenues for Tencent, clearly, rebranding the game in May to comply with China's laws did nothing to hurt its sales, since it is now the top grossing mobile game, globally.
PUBG Mobile took the top grossing mobile game title from Honor of Kings.
Another Tencent game that has been raking in the dough is Honor of Kings, otherwise known as Arena of Valor in the US. The multiplayer online battle arena (MOBA) game took in $125 million in May, coming in second to PUBG Mobile. Placing in third was Fortnite Mobile, another battle royale game, which earned $43.3 million in May.
That being said, back in April, PUBG Mobile ranked only 9th for overall revenue worldwide, trailing far behind Honor of Kings, which took the top spot with $87 million in user spending for that month.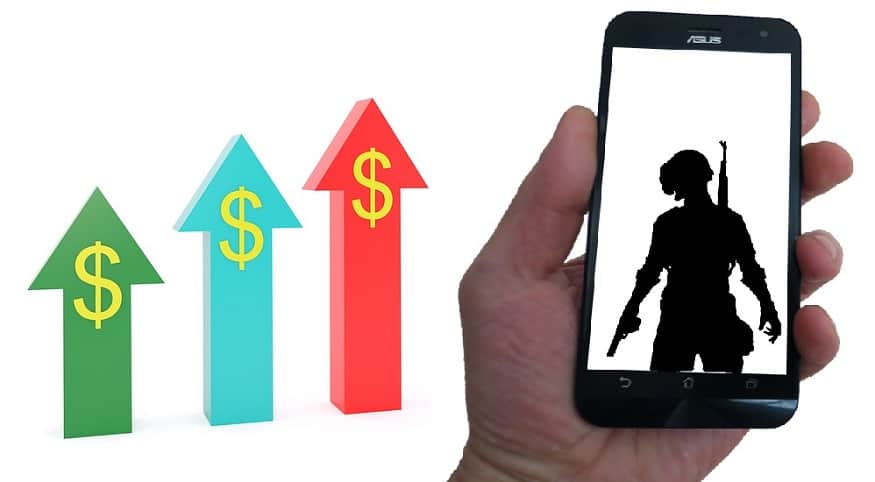 Whether or not PUBG Mobile will be the top grossing mobile game for June is anyone's guess, but based on its success in May, it certainly wouldn't be surprising if it succeeded in keeping its crown.