Commercial and civic structures will now come with quick response codes to provide information about their past.
The Guilford Preservation Alliance (GPA) and the Guilford Keeping Society, in Connecticut, are working together to use QR codes posted on historical plaques that provide residents and visitors to the town with more information and insight into the buildings on the Green.
The Green is a historic and a central part of the town and the hope is to enhance the experience it provides.
Residents of the town as well as visitors from elsewhere have the ability to scan QR codes using their smartphones and tablets, so that they will be able to learn more about certain historical commercial and civic buildings on the Green. These will be posted on ten different plaques throughout the area. The hope is to enhance the learning, understanding and experience provided by the town, which is very rich in history.
QR codes make it possible for virtually anyone with a smartphone to quickly and easily learn more.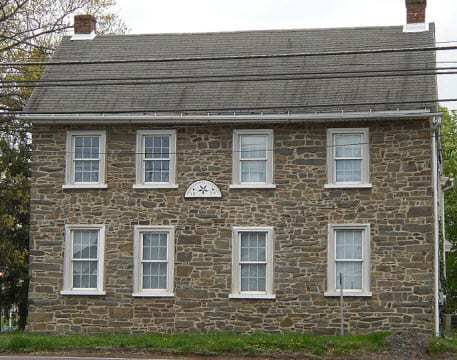 Ellen Ebert, a co-chairperson of the Historic Plaques Committee, and a member of the GPA, explained that "It's a town that is so rich in history and the Green is the focal point of the town," adding that "One of the things I've always found so wonderful about Guilford is that the old buildings around the Green are all vital businesses. It makes it a place you actually live; it's not just a bunch of antique stores and such."
The funding for the QRcode plaques came from the GPA Schmidt Fund. That fund is, according to Ebert, used to pay for educational projects. The design of the plaques has been carefully selected to resemble a scroll, in order to underscore the historical component of the barcodes and to ensure that while recent mobile technology is being used, the appearance matches the aesthetic of the Green.
Scanning the QR codes will allow smartphone and tablet users to be able to learn additional facts about each location and its history, as well as photographs of the spots over time. More information and photos will also be added to the website of the Guilford Preservation Alliance under a "Historical Plaques" heading.