Palm is back and is now in the form of a small phone designed to support your regular smartphone.
That's right, the Palm smartphone hasn't been designed to replace today's smartphones, but to support them, giving users the option to take this tiny phone with them when they don't feel like taking their larger mobile device out and about.
The miniscule smartphone is palm sized with a data plan and synching technology.
If the name Palm sounds familiar, you may remember the brand when it was first popular during the time of early smartphones. Since then, Palm all but disappeared, and was purchased by HP and then by Chinese company TCL. This latest and tiny version of Palm is the product of a partnership between TCL and a startup in California.
The tiny device is literally palm-sized, with dimensions of 50 x 97mm and a thickness of 7.4mm. The Palm smartphone runs Android 8.1 and features a 3.3-inch LCD panel with a 445 PPI pixel density. Large, round icons are displayed around the screen and you can easily press and hold on app icons to access shortcuts.
The Palm Smartphone is currently available only for Verizon in the US.
In addition to having its own data plan, the phone has been designed to function as a companion to your main smartphone. Presently, the small Palm device is available for Verizon in the US and is sold as a $349.99 add-on.
As it is for Verizon phones, this means the device can share the network's NumberShare tool so that it and the main mobile phone it's linked to can share a single number. Plus, Verizon Message+app syncs texts across both devices.
Other perks of the device is it has a 12-megpixel rear camera and an 8-megapixel front camera, a 435 octa-core CPU paired with 3GB of RAM, and 32 GB of storage. It also has an 800mAh sealed battery that the company claims will last eight hours on a single charge and even longer if users activate a feature called "Life Mode", reported mobilesyrup.
That being said, some issues with the device is that it runs Android, which doesn't make it very compatible companion to iPhone. Moreover, many apps are not suited to the phone's small screen, so users shouldn't expect to play games or access apps that contain a lot of information on this device. What's more, due to how small the screen is, typing is also reportedly a challenge, even for users who have small fingers.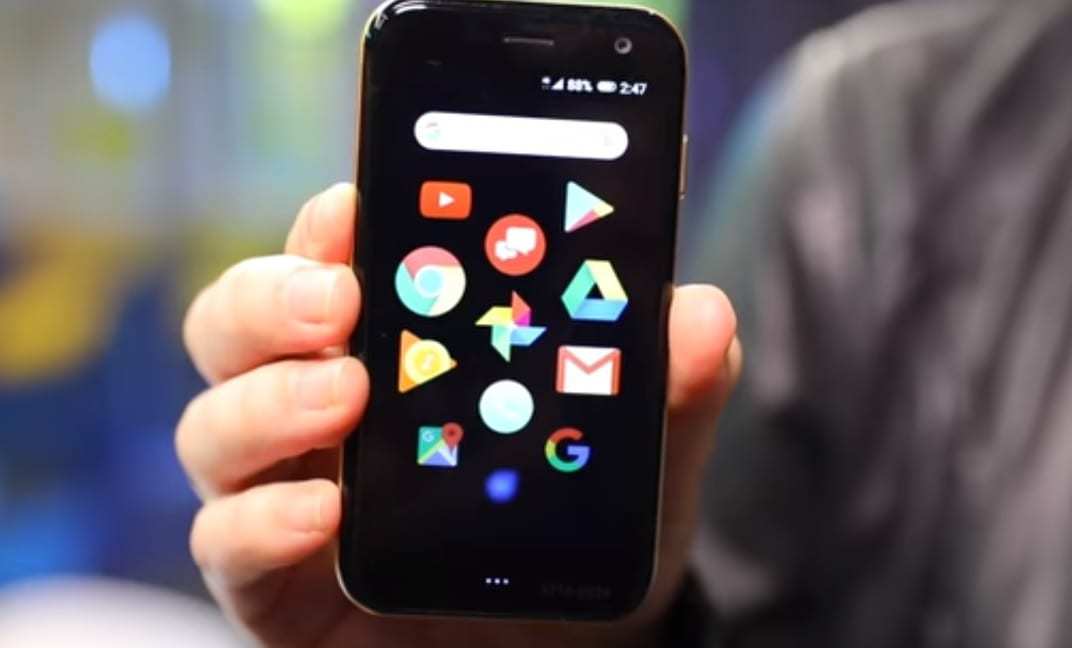 Overall, the Palm Smartphone appears to have been designed to appeal to mobile users who are interested in carrying around a small basic device without being bombarded by the constant notifications and extras of today's traditional smartphones.