AR tech helps planetarium visitors understand the stars in the night sky.
ObservEtoiles is a one-of-a-kind outdoor planetarium augmented reality experience located in Quebec, Canada. In fact, ObservEtoiles claims to be "the world's first open air augmented reality planetarium.
Visitors are taken on a detailed tour of the night sky.
The unique 90-minute show enables visitors to take a virtual trip through the solar system, which includes a detailed tour of the actual night-time sky, reported CityNews.
The newly launched show is currently held weekly every Saturday night and is located at the Au Diable Vert four-season outdoor centre in Glen Sutton, Quebec. Those who attend the planetarium augmented reality experience sit in an open-air, Roman-style amphitheater, which houses 180 heated seats. The theater has been built into the side of a mountain at an altitude of just over 1197 feet (365 meters).
The unique planetarium augmented reality experience has been two years in the making.
About two years ago, after continually receiving questions from visitors about stars in the night sky, Jeremy Fontana, the owner of Au Diable Vert, consulted with science writer and educator, Andre Fazekas, to create ObservEtoiles.
Fazekas developed the concept and content of the show and also partnered with National Geographic. The result is a laser-guided tour provided by an astronomer, which also explains the Roman and Greek mythology related to the various constellation patterns.
A special AR headset was created that enables visitors to look up at the night sky and view illustrated images of these constellations and stars. In true AR fashion, these illustrations are superimposed over the actual night-time sky, providing people with a better understanding of what they're seeing.
"As you turn your head around, the constellations appear and disappear, but they're superimposed over the real stars. That's really the essence of the augmented reality, you've got both things happening at the same time," Fontana said.
"To be outdoors under a truly dark sky filled with countless numbers of stars is a really humbling experience,"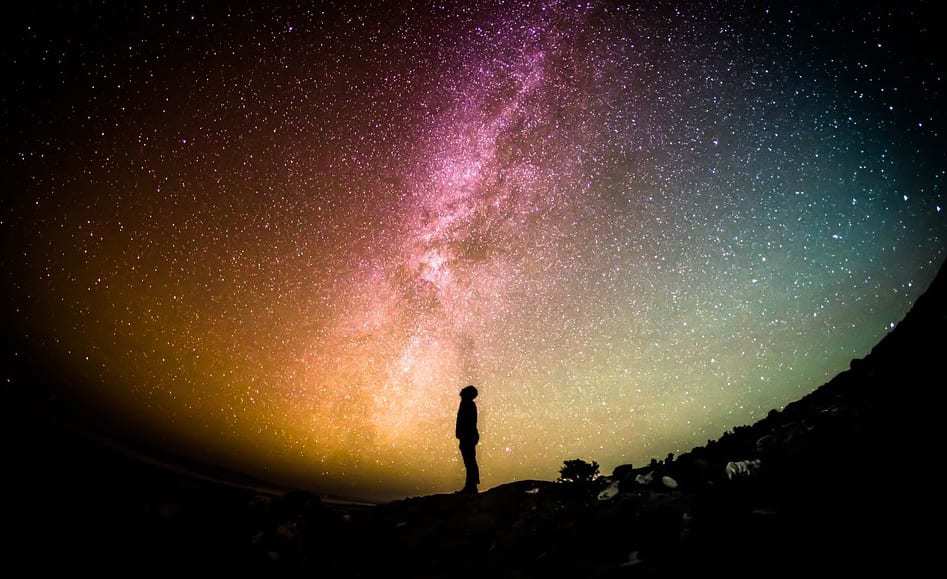 Fazekas added. "And then to have this technology really unlock some of the mysteries of the night sky … it's unlike anything that's out there."
It is the hope of Fontana and Fazekas to be able to expand their innovative planetarium augmented reality experience to other places.