QR Code Press » Featured News, Mobile Commerce, Mobile Marketing, QR Codes, Social Media Marketing » On the go vendors see significant benefits to QR code marketing
June 11th, 2012 | Add a Comment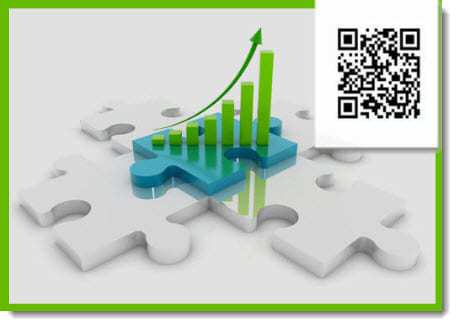 Pizza and food truck operators find the barcodes cheap, effective, and eco friendly
The fast food industry is beginning to become some of the most common users of QR code marketing, as they discover some of the many advantages of these two dimensional barcodes and how popular they are becoming among consumers.
A comScore study from December 2011 showed that 20.1 American smartphone users scan these codes.
The study also showed that those same individuals had performed a scan within the previous three month period. Furthermore, as the awareness of these codes spreads throughout the public, they are becoming a more regular part of the daily lives of mobile device users.
Pizza restaurant operators have discovered that using very basic QR code marketing by posting one of the barcodes on the product packaging such as the pizza boxes, allows consumers to be able to save the ordering info onto their mobile devices – such as smartphones and tablets – so that they can access the menu and ordering options there, instead of having to locate a printed flyer or menu.
This can notably reduce the cost of advertising for those fast food operators.
Furthermore, it allows pizza operators to always make sure that the information that their consumers have is up to date. Instead of having to print new menus and create new artwork, they can simply update the online information and it will be added automatically to the content available to the mobile consumers. This includes locations of the restaurants, items on the menus, ingredients lists, and promotions.
Some are also using QR code marketing to allow consumers to reorder the same thing that they had previously purchased. Moreover, many pizzeria owners are also giving consumers the chance to follow or like their restaurants on their favorite social networks such as Facebook and Twitter.
The use of these barcodes not only saves money, but it is also being seen as very environmentally friendly, as it is virtually paperless and saves on ink and electricity (from the printing) as well as reduces air pollution as there is no need to transport flyers.
Food trucks are discovering the same thing about QR code marketing, as they allow additional items to be purchased as they turn into a form of mobile store. For example, five trucks in New York are displaying items from Walmart that consumers might like to purchase. When the barcode is scanned, the purchase is made and the item is shipped to the purchaser.
Filed under: Featured News, Mobile Commerce, Mobile Marketing, QR Codes, Social Media Marketing · Tags: fast food qr code marketing, food truck mobile store, food truck qr code marketing, food truck qr code store, pizza qr code marketing, qr code food truck mobile store, qr code marketing, qr code mobile store
About QR Code Press and MCommerce Press
We highlight the latest in the world of Mobile Commerce news so you can keep updated with the coolest technology available! Join us and explore the changes in how the world does business with new technology like Near Field Communications that enable mobile payments, Augmented Reality Apps, QR Code marketing techniques and Social Media marketing tactics. Learn from others how you can take your mobile marketing campaign to the next level by implementing successful mobile strategies. Enjoy and thanks for stopping by!