Amazing technology news in the world of augmented reality.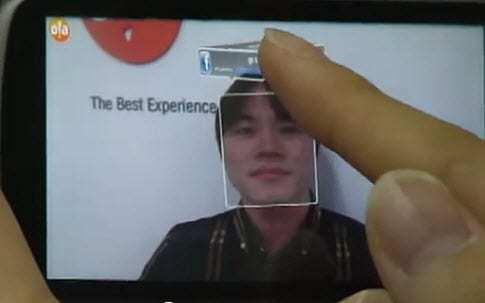 Augmented reality crowded headlines in the world of technology over the weekend after Google unveiled Project Glass – the development name for Google's augmented reality glasses. A Korean technology startup called Olaworks is looking to make use of the momentum Google has brought to augmented reality and is showing off its new software for smart phones and other mobile devices. Olaworks has made major progress in making augmented reality more sophisticated. The company recently showed off its latest developments, which have caused quite a buzz in the technology world.
Olaworks has developed an augmented reality system that incorporates facial recognition and real-time tracking. The system is designed to be used on mobile devices with cameras. Facial recognition is becoming a popular focus for augmented reality, with many companies developing software that can be used to identify people. Olaworks, however, claims to have made the most sophisticated system currently available. The system can be connected to a mobile devices address book or other database to give the user information relating to a person being viewed through the device's camera.
The company has also developed an object analysis tool called Mnemonics. This is a type of image search platform that uses the content of an image instead of text. Mnemonics scours the Internet to find images that are related to the search criteria and present these findings in clusters. Users will be able to explore these clusters to find the information they are looking for.
Olaworks is only 6 years old, having been founded in 2006, but has already done work with several major companies, such as LG Electronics and Naver. The company is getting a great deal of attention for its use of augmented reality and is quickly establishing itself as one of the pioneers of the technology. South Korea is a very promising market for the technology, as a great many consumers in the country are enamored with mobile technology and devices.
Time will tell whether Olaworks will be able to compete with Google and other companies focused on developing augmented reality technology.