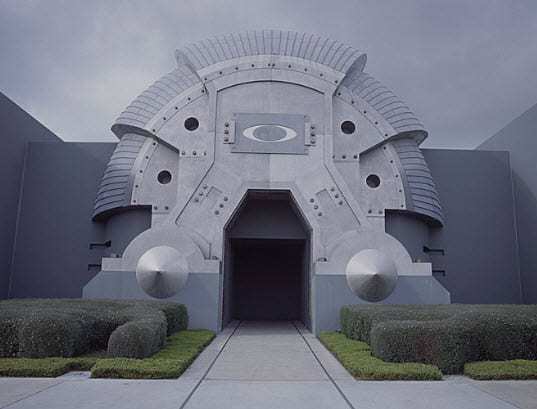 Google is not the only augmented reality glasses player in town…
Oakley, a maker of sporting equipment with a focus on eyewear, has announced that it is developing a pair of augmented reality glasses designed for the world of sports. The company is the latest in a growing line of those entering the field of augmented reality eyewear, but it is the first within the sporting industry to adopt the technology in this way. While Oakley only revealed information regarding its latest project this week, the company has been working on augmented reality eyewear for the past 15 years. This puts the company in a prime spot to compete with Google, who recently unveiled their own eyewear project earlier this month.
The company is currently developing a product that is entirely self-contained.
The glasses will not have an auxiliary connection to any system that contains augmented reality software because the technology will be built into their very frame. The glasses will also have the ability to communicate with smart phones. Oakley has not released specific information regarding this particular feature, but speculation suggests that the glasses may be equipped with an NFC chip or some other wireless connectivity technology.
Unlike Google's Project Glass, Oakley's augmented reality eyewear will feature full-fledged lenses that cover the entirety of a wear's eye. Oakley opted for this design because it believed that larger lenses would provide wearer's with a better field of view and more expansive options in terms of digital displays. The company has not yet released any information on what sort of displays would be available through the product's augmented reality system, but the glasses are being developed with athletes in mind so the displays are likely to include pertinent information for given sporting activities.
Oakley has not announced when it will release its augmented reality glasses.
The company notes that the market for such a product is very promising, however, and that it expects to face serious competition from other companies developing similar eyewear. For now, Oakley will continue to develop its augmented reality glasses and will likely release more information concerning the project as it inches closer to a possible release some time  in the future.
---
Article: Oakley announces development of augmented reality glasses
Article Source: Mobile Commerce Press
Author: Jorge Gonzalez
---
Oakley announces development of augmented reality glasses