The new Nokia phone is the first to take photos with five cameras.
The Nokia 9 PureView was among the highly anticipated smartphones launched during the Mobile World Congress (MWC) tradeshow in Barcelona. HMD Global, the Finish-based company that owns the Nokia brand, showed off the new smartphone, which features no less than five rear cameras – a world first.
The phone has been designed with camera enthusiasts in mind.
Nokia's new phone isn't following the latest foldable phones trend as the recently unveiled Samsung Galaxy Fold and the Huawei Mate X. Instead, it seems to be focusing more on enticing photography enthusiasts interested in advanced editing features.
The Nokia 9 PureView stands out from the crowd with its five-lens array, which is displayed on the back of the device in a hexagon-shape-like pattern. Each camera is 12 megapixels and activate each time a photo is snapped. Together, the five cameras produce one image with much more vivid detail compared to other smartphone cameras.
This unique camera system is reportedly highly beneficial for photo editing as users are provided with more information in areas of light and shadow, allowing for more editing possibilities during post-production. Furthermore, users are provided with even greater control over depth of field. The end result of the effect is that it approximates the capabilities of a DSLR camera only without the bulk, reports Dezeen.
The Nokia 9 PureView combines Zeiss lenses with technology from Light.
In order to deliver as a top camera phone, the Nokia 9 is equipped with Zeiss lenses and technology by Light, the later of which previously released the L16, a compact 16-lens camera.
Both the Zeiss and technology from Light use an algorithm that selects the best base photo captures from the array and layers in the results from the other lenses to enhance the image. Two of the smartphone's camera sensors are color while the remaining three are monochromatic. The five camera sensors also have an infrared sensor for depth reading.
Both under- and over-expose images are combined to generate a single photo with HDR (high-dynamic range), allowing for details in both area of light and shadow. The Android-powered smartphone produces images with up to 12.4 stops of dynamic range (the amount of light that the camera sensors can read) and resolution of up to 240 megapixels.
The phone's raw digital negative file format is combined with the Adobe Lightroom app to allow for the use of advanced photo editing directly on the device.
"Today we use our heritage of innovation to take a bold step — pioneering a truly innovative approach to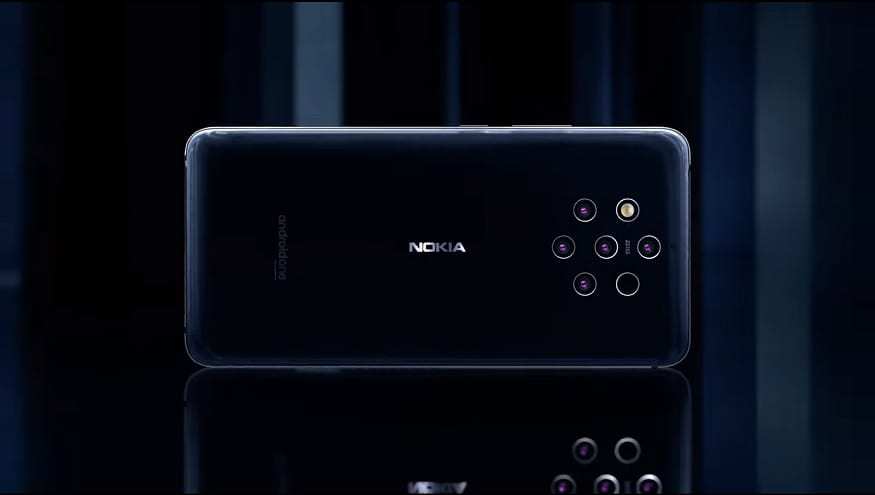 imaging with the Nokia 9 PureView. We believe great experiences should be available to everyone," said HMD chief product officer Juho Sarvikas.