While self checkout isn't new technology, the latest version lets shoppers scan products as they shop.
The latest Walmart m-commerce feature is starting to be rolled out, making it faster and easier for consumers to check out.
The tech brings together the use of mobile commerce on customer scanners with the self checkout desks.
The idea behind the new Walmart m-commerce option is to make it possible for consumers to use handheld devices to scan products as they shop. That way, by the time they arrive at the self checkout counter, all the items have already been scanned. As a result, the self checkout machines aren't tied up as long for each purchase as the customers don't have to ring each item through once they arrive.
The technology lets customers do the scanning and tallying at the same time that they add the items to their carts. That way, the process is complete once they arrive at the checkout counter, where they can use their smartphone to complete the purchase transaction.
The Walmart m-commerce option then lets a customer pay for their already-tallied items at the checkout.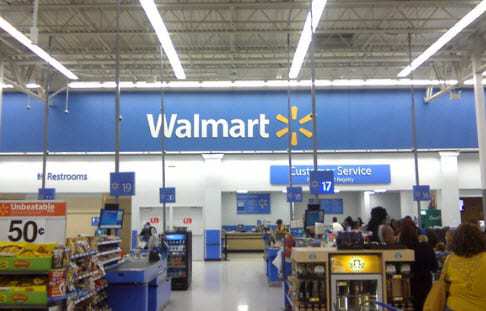 The mobile shopping feature is being rolled out in many stores in the United States and Canada. This is only the latest mobile commerce addition the retail giant has made over the years. The company has been building its smartphone friendly features over the last handful of years.
After having been criticized for quite some time for having very limited e-commerce options, the company is working to provide an extensive and highly practical mobile experience.
Walmart is launching this new scanning and mobile payments feature just ahead of the biggest retail time of the year. The holiday shopping season will be starting soon and Walmart is undoubtedly hoping to draw customers who are concerned about convenience as much as low prices. When it comes to choosing between two stores with similar prices, the goal is to draw consumers with a faster and easier way to get the products they want.
The Walmart m-commerce feature currently uses scanners but it will start to replace the added device with a mobile app that will run on the consumer's smartphone. This additional version is already rolling out in 20 stores in the United States.