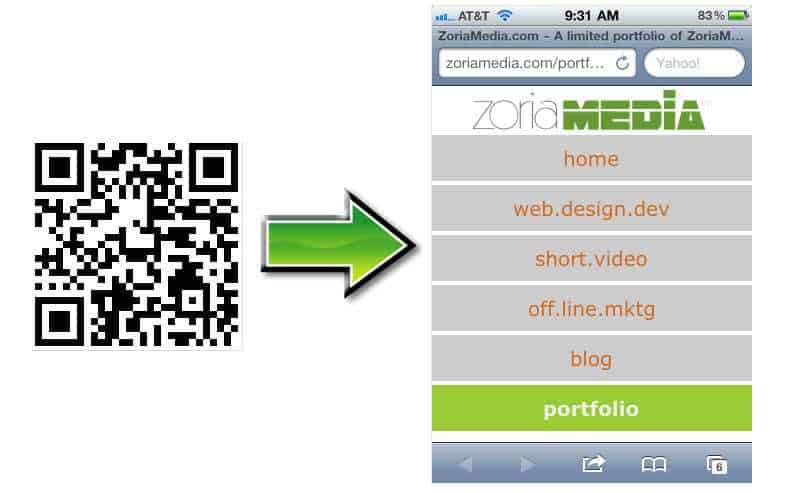 Zoria Media, a web design firm based in Rhode Island, has announced their latest service which caters to the emerging mobile industry. Citing some 70 million smart phone users in the United States as the driving factor of this new service, Zoria Media is looking to help companies make websites that are friendlier for mobile viewing. The design firm will be using QR codes as one of the promotional tools used for new mobile websites.
Dubbed EazyMobile, the service offers a number of design options for companies looking to appeal to users of smart phones and other mobile devices. The service includes access to the Content Management System that will help clients keep track of the performance of their mobile website. Companies will also be able to generate personalized QR codes, which the management system will keep track of as well.
There should be no doubt by now that mobile technology is becoming a fundamental part of society. Their popularity is lending traction to the incorporation of QR codes, which are proving themselves to be a powerful marketing tool that can connect with tech-savvy consumers.
QR codes originated in Japan and spread throughout Asia and Europe, finding their way into a number of magazine advertisements and other marketing campaigns. They have only recently made their way to the U.S. Last year was host to the codes sudden boom in popularity, their use rising by 1,200% nationwide.
The future of the codes seems to be certain as the world continues to drift toward a more technology based society.
Related posts