The brand new exhibit will focus on the famous "I have a dream" speech from behind the scenes.
A new Martin Luther King Jr virtual reality experience is heading to Chicago in the new year. It is designed to bring you behind the scenes of the civil rights leader's "I have a dream" speech as he addressed the Washington D.C. crowd.
The VR exhibit will give visitors to the DuSable Museum a whole new way to experience history.
The Martin Luthor King Jr. virtual reality exhibition will open on February 27. Called "The March", it is meant to help museum visitors to get a much more thorough experience of what it would have been like to be present for the 1963 March on Washington for Jobs and Freedom. This behind the scenes view of the "I have a dream" speech represents the first time the King estate has licensed the civil rights leader's image and words for a VR experience.
The DuSable Museum's president and CEO, Perri Irmer expressed the museum's excitement over the upcoming exhibit. "To be able to bring this experience to the DuSable Museum is just phenomenal," said Irmer. "It's going to be an experience that allows younger generations to not only understand what really happened and the emotion that was involved and the fear that was involved, but also the triumph that was involved during that time in our history."
The Martin Luther King Jr virtual reality experience will use headsets and last about 10 minutes.
The museum's VR experience will be about 10 minutes long and will require visitors to wear immersive headsets. The goal is to provide historical context – from a national and a Chicago perspective – for the March as well as King's speech.
The exhibition is under development by Time Studios. That firm has said that it intends to use this exhibit to produce the most realistic human rendering ever created. This is integral not only to make the image appear believable, but also because King is highly recognizable. Therefore, to give the experience integrity, it must be an accurate rendering.
Time Studios editorial director of immersive experiences, Mia Tramz, explained that one of the first hurdles they needed to overcome – even before requesting permission from the King family – was to determine precisely "how realistic of a human we could create" and if they would be able to replicate a crowd of a quarter of a million people. Once they were confident they could achieve that goal, they approached the King estate with their proposal to recreate "the dream speech in virtual reality as part of a larger experience that allowed you to firsthand participate in the march."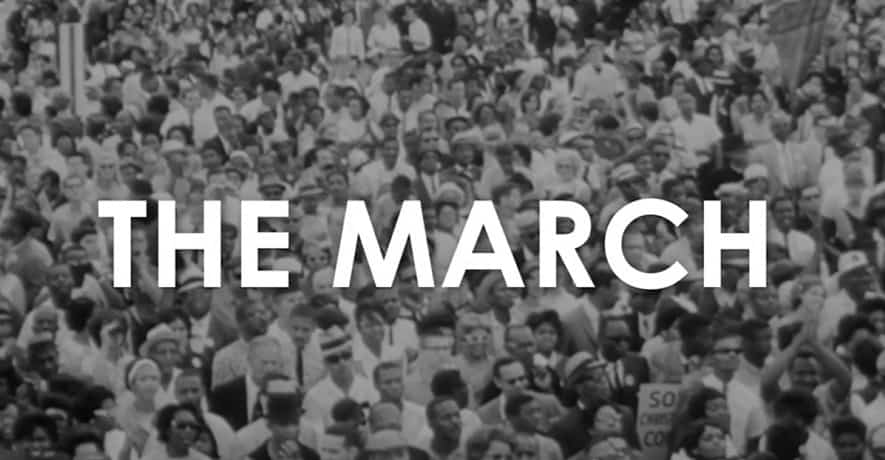 The idea for the Martin Luther King Jr virtual reality experience came from Tramz regularly seeing the life-size photo Time Studios displays of the civil rights leader.