The popular American audio brand has added augmented reality tech to its new wearable product.
After being revealed in December, Bose AR Frames are now commercially available and those who want to get their hands on the wearable device, known simply as "Frames," can purchase them for $199.00.
These unique sunglasses let the wearer listen to music, make calls and access AR experiences.
The Bose AR Frames have been designed to look like classic sunglasses. The lightweight (10 ounce) Frames are available in two different styles. There is the Alto, the slightly larger and boxier frames that have a classic Wayfarer-like style, and the Rondo, slightly smaller and rounder frames. Both glasses are sold in black and have a matte finish with gold-plated steel hinges.
The frames are equipped with tiny, focused speakers in their arms that deliver a listening experience that is similar to standard headphones. The benefit, of course, is that you can listen without having to put headphones in or over your ears. The second benefit is that the glasses bring the wearer sound-based augmented reality content. Plus, users can also perform other functions via the frames, such as making calls.
The Bose AR Frames overlays its audio on the physical world, offering an immersive audio experience.
When most people think of augmented reality, they imagine popular smartphone-based game applications like Pokémon Go or eyewear like Google Glass. However, the Bose Frames platform isn't based on AR in a visual sense. It will not overlay information on the lens of the glasses.
Instead, its audio AR experience draws on a nine-axis head motion sensor and the GPS of a paired Android or iOS device to sync up augmented reality experience with the wearer's immediate reality. In other words, the wearable sunglasses detect where the wearer is, and in which direction he/she is facing, and changes the audio accordingly.
"Bose Frames are both revolutionary and practical," said Bose Frames director Mehul Trivedi, reported Dezeen.
"They look and act like classic sunglasses — until you turn them on. And then you're connected to your phone, contacts, the web, and all its audible content, just like headphones. There's nothing else like them — they're a breakthrough you have to see, wear and hear to believe," added Trivedi.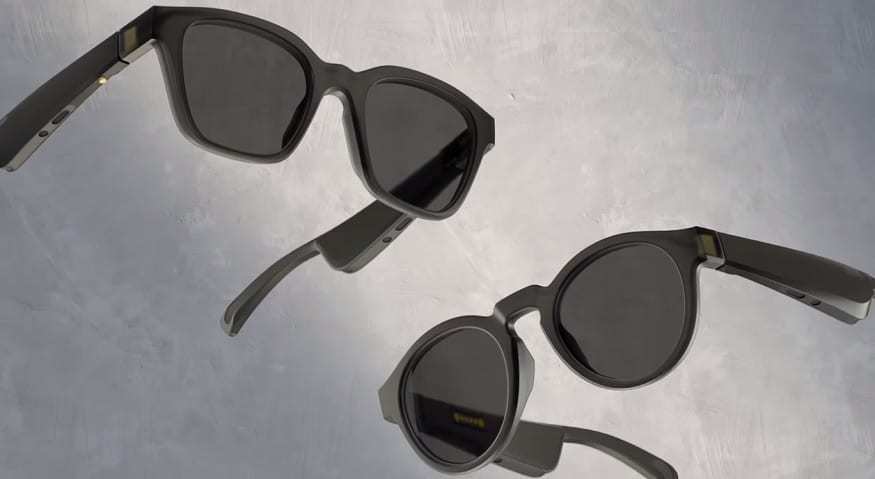 As previously mentioned, the Bose AR Frames have been officially launched, and at the time this article was written, are available to purchase for $199.95 on the official Bose site.