QR Code Press » Featured News, QR Codes » Nellymoser and NeoMedia offer solution to Microsoft Tags
December 18th, 2013 | Add a Comment
Tags could be replaced by QR codes and other tools
Nellymoser, a company that specializes in mobile computing, has teamed with NeoMedia in order to provide a migration solution for those looking to move away from Microsoft Tags. Earlier this year, Microsoft announced that it would be discontinuing support for its Tag codes, which have been used in the past by several prominent brands around the world. Several large organizations, as well as their smaller counterparts, are still using Tags and are in need of a new service that can provide a similar function to Microsoft's discontinued codes.
Tag users are in need of a new service
Tags are very similar to QR codes. A Tag can be scanned by a mobile device to gain access to digital information or to launch an augmented reality experience. Tags had been a popular alternative to QR codes because of their more colorful design, but Microsoft is beginning to focus on other engagement technologies in the hopes of providing better services to organizations that want to engage mobile consumers.
QR codes may replace Tags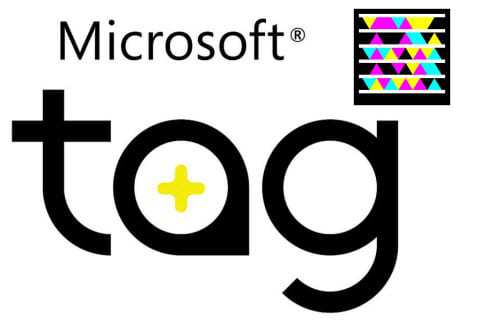 Nellymoser and NeoMedia have launched a new solution that both companies claim will provide a seamless transition from Tags to other kinds of engagement technologies. The service is designed to provide Tag users with access to QR codes, high-tech watermarks, and image recognition, all of which can be utilized in consumers engagement initiatives. QR codes are likely to be the most popular option for Tag users because of the similarities between these two kinds of 2D codes.
QR codes remain popular
QR codes remain quite resilient, even as many advertisers and companies seek out other forms of engagement technology to connect with consumers. The codes are still seeing a relatively high level of engagement within the mobile sector and have recently become the target of companies like Visualead, which is working to make QR codes much more visually appealing and technologically advanced.
Filed under: Featured News, QR Codes · Tags: microsoft, microsoft tag barcodes, Microsoft tags, mobile engagement, mobile marketing, mobile technology, Nellymoser, Neomedia, neomedia qr codes, qr code reader, qr code scans, qr codes, quick response codes, smartphone barcodes, tags
Pages
About QR Code Press and MCommerce Press
We highlight the latest in the world of Mobile Commerce news so you can keep updated with the coolest technology available! Join us and explore the changes in how the world does business with new technology like Near Field Communications that enable mobile payments, Augmented Reality Apps, QR Code marketing techniques and Social Media marketing tactics. Learn from others how you can take your mobile marketing campaign to the next level by implementing successful mobile strategies. Enjoy and thanks for stopping by!