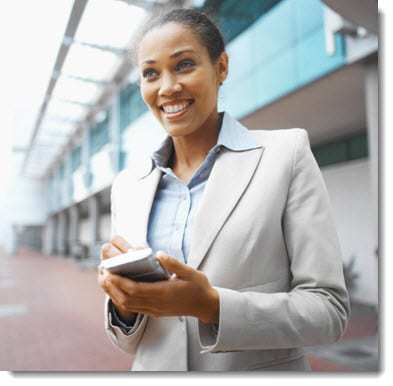 Rethink Breast Cancer, a Canadian charity, has come up with a new smartphone app that they will be using to kick off National Breast Cancer Awareness month in October.
The app is called, "Your Man Reminder", and it will use the image of an attractive man to help remind women to do their breast cancer self exams. This free app is fully customizable, allowing women to chose from among six different "dream men", with options including "business man", "sports jock," and "boy next door".
The charity explained that the "sexy man of your choice" will then help to deliver scheduled alerts that will remind woman to perform self exams for breast cancer. The virtual man then pops up with the schedules reminder that tell the woman to "show your breasts some TLC", which means to Touch, Look, and Check.
Beyond reminders to perform the self examinations, the virtual man can also be programmed to give occasional inspirational and motivational messages such as "any guy would be lucky to have you."
The app is compatible with both Android and iOS based phones and provides additional information for symptoms and signs that a woman should watch for during her self exams.
Tracie Snitker, an employee of the public relations firm that is providing the marketing for the app, stated that the primary demographic of the Your Man Reminder app is young women who rarely consider performing a test to detect signs of breast cancer.
She said that while people are busy and it's not all that fun to remind yourself to perform a check, "With this app, you can have a cute guy to remind you to do it."
The campaign has brought a fun side to a serious issue in hopes to keep more women aware of the importance of early detection. Other tools that many are considering in the battle against breast cancer are geared towards a proactive stance financially by using cancer insurance to help supplemental traditional health insurance. All in all, this is a great time to spread the word on the importance of self exams, mammograms or just having a conversation with friends and family about the last time they got checked…they'll thank you for it later!