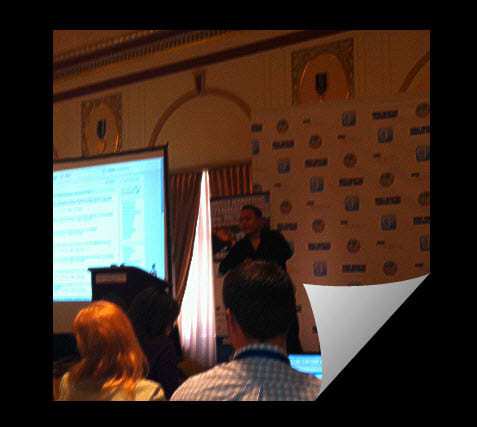 This week, San Francisco played host to the Mobile Marketing Strategies Summit. The event is the first ever of its kind – a gathering of marketing enthusiasts that have been enchanted by the possibilities of mobile campaigns. The summit shed light on what has thus far been a vague industry. Mobile marketing may not be an explicitly new field, but it has never been as powerful as it is today, thanks to the popularity of technologies like the QR code and NFC tag.
Many have been weary to try yet another campaign that targets a seemingly fickle crowd – tech savvy youngsters – but the speakers at the event insist that mobile is the way of the future.
Ben Parr, co-editor of Mashable, was one of those speakers. Parr believes that mobile is the future of everything. The ongoing battle between Apple and Android is only adding fuel to the fire, he says. While he is unsure as to who will reign supreme in the industry, Parr believes that the victor will be using NFC tags – an industry preference in payment platforms.
Parr points out this 2011 is "the year of photo sharing." This is a growing trend among mobile users. A picture is worth a thousand words and being able to send them seamlessly through you mobile device is invaluable. Services specializing in photo sharing are beginning to crop up all over the Internet, each hoping to take a coveted spot in the hearts of consumers.
 While the future of mobile marketing may be exciting, there is a rather glaring security risk involved with the technology that would make all of this possible. Privacy is a major issue. For all the wonders the Internet has brought to the world, privacy has never been at more of a risk. Essentially, mobile devices know everything about you – where you go, what you're doing, what you like and dislike – and, in some cases, know than you care to share.
Personal information can be easily transmitted through QR codes and NFC tags. This data is difficult to protect electronically, particularly when barcodes are involved as access to them cannot be restricted as easily as, say, and email account.
However, Parr and others believe that issues of privacy will not be something to worry about. The way that people think about privacy will have to change if mobile technology continues along the path it is currently on.