The new Galaxy Note 10 and Galaxy 10 Plus will not work with Gear VR.
Consumers who were hoping that mobile virtual reality support would be a part of the next Samsung Note smartphone will be disappointed. The South Korean tech giant recently announced its new Galaxy Note 10 and confirmed that both this model and the Galaxy 10 Plus will not work with the company's Gear VR headset.
The Note 10 also won't support other VR platforms.
Beyond not having support for Gear VR, the phone will not support other mobile virtual reality platforms, including Google Daydream. Google confirmed to Android Police that Daydream would not be available on Note 10, which leaves only the Pixel 3 and the Galaxy S9 as the most recent Samsung phones to support this particular VR platform.
As for the Gear VR, The Verge received official confirmation from Samsung that the Galaxy Note 10 and Note 10 Plus would not be compatible with the virtual reality headset, which requires a mobile phone to be slotted in front of the lenses to work.
The most recent phones to support the Gear VR are the four Galaxy S10 phone models that were announced back in February. However, as was the case of last year's Galaxy Note 9, the phones can only connect with the headset with an adapter.
Some speculate that Samsung's mobile virtual reality endeavors have come to an end.
The Verge noted that the company did not mention Gear VR once during its unpacked event and that it has not updated the headset since 2017. Moreover, although the headset still has a product page on Samsung's store, the official online store no longer appears to sell it. However, it can still be purchased on Amazon.
That being said, it doesn't appear that Samsung has given up on virtual reality. In fact, the company told the Verge: "We remain committed to innovating in VR and AR to deliver incredible new experiences to our consumers."
This could mean that the company intends to focus on developing VR headsets with built in displays that are not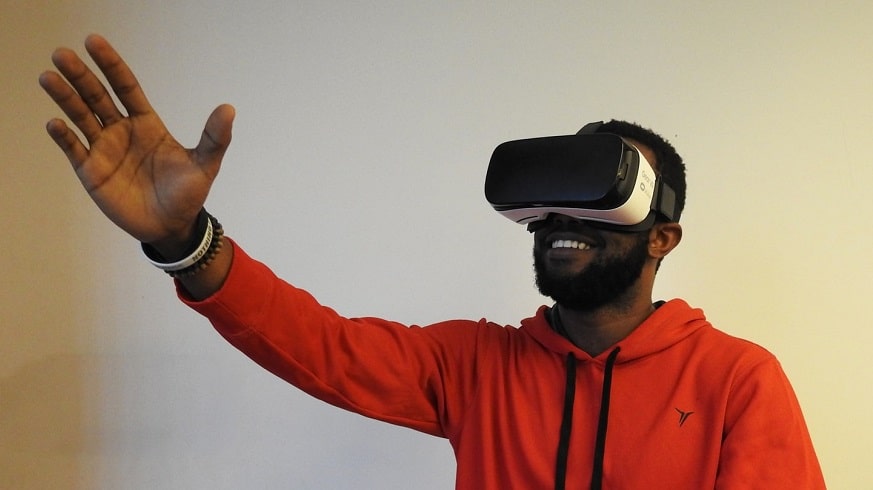 reliant on a smartphone. If this is the case, mobile virtual reality headsets like the Gear VR could be technology of the past for Samsung.