After having been destroyed in an attempt to make it across the United States, the HitchBOT may be reassembled.
The HitchBOT is a friendly, funny looking, Canadian hitchhiking robot enabled with mobile technology that has made its way across many parts of the globe, but that had its trek across the United States cut short when someone chose to destroy it in Philadelphia.
That said, the HitchBOT may get a second chance at life as the creators say they may be able to rebuild.
According to the co-creators of the hitchhiking robot, they have received a mountain of support and even offers to help them to recreate the HitchBOT, which is about the size of a child, and which was destroyed last Saturday. With all of the additional offers to create a new robot with mobile technology such as GPS and the ability to upload posts to social media, the team is now considering rebuilding the device.
The HitchBOT gained international attention after traveling across Canada and parts of Europe.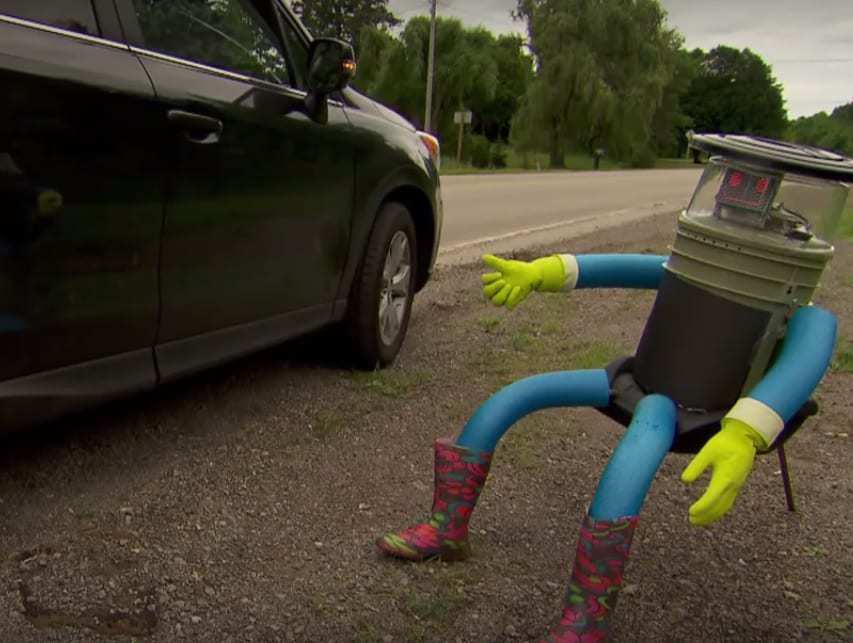 The initial HitchBOT mission sent it from the east coast of Canada to its west coast by way of strangers who would pick it up and carry it as far as they were traveling, before depositing it to be found by others and brought along another leg of the journey. After that first journey was an astounding success, this mobile device, souped up with pool-noodle arms and rubber booted feet, crossed Germany for another display of fun and adventure through the kindness of perfect strangers.
Unfortunately, the latest travels made by HitchBOT were not as successful. The robot was dismembered before it could reach its intended destination. Images of what was left of it were posted Saturday night on the research team's Twitter account.
The team of creators, David Smith from McMaster University and Frauke Zeller of Ryerson University, had been using this mobile technology as a form of social experiment, which they shared with several of their students. Now, Zeller explained that many people have offered their support and resources to rebuild HitchBOT and they are seriously considering taking people up on those offers to be able to have the robot back on the road again, soon.