Sales as a whole on that specific day of the year increased by 8.3 percent over the same day in 2013.
The Digital Analytics Benchmark Hub at IBM has now released statistics that indicate that Christmas Day was a big time for mobile shopping, this year, despite the success that was seen in terms of growth in overall purchases throughout the holiday season.
On that day, online sales as a whole saw a healthy increase of 8.3 percent over the figure seen in 2013.
That said, the online commerce traffic was made up primarily of mobile shopping based product searches and purchases. Consumers looked to their smartphones and tablets more than their desktops and laptops on Christmas Day in order to hunt for deals and to pick up the items that were on their lists to Santa, but that didn't make it into the stockings. M-commerce traffic increased by 18.6 percent on that day, when compared to the same day last year. This brought it to 57.1 percent of all online shopping traffic.
That said, purchases made through mobile shopping also increased by a tremendous amount this year.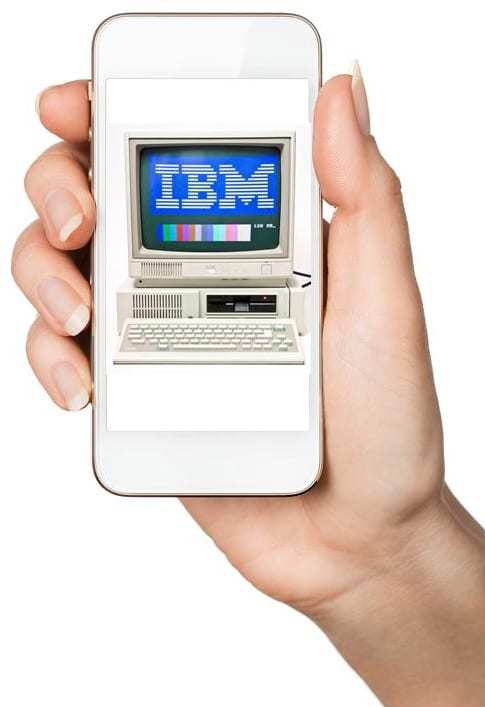 There was a 20.4 percent rise in mobile commerce based purchases on Christmas day 2014 when compared to December 25, 2013. This brought the figure this year to 34.8 percent. IBM also pointed out that smartphones contributed a greater amount to m-commerce traffic than tablets. The data showed that 40.6 percent of online shopping traffic was from smartphones, whereas only 15.9 percent came from tablets.
_____________________________
Technology Quotes That Invite Thought - "If your plans don't include mobile, your plans are not finished." - Wendy Clark, Coca-Cola
_____________________________
That said, when it came to actually making purchases, it was the tablet that outshone the smartphone. Tablets were used for 18.4 percent of all online sales. Equally, smartphones made up 16.3 percent of all online sales. Traditional computers such as desktops and laptops made up only 42.6 percent of the online traffic, but there were far more purchases made over those devices than there were over mobile.
The 65.2 percent of all online purchases that were made over laptops and desktops greatly outshone the purchases made through mobile shopping on Christmas Day. This indicates that many people may have located the products that they wanted on their smartphones and tablets, only to use their computers to actually buy them.