A recent study has shown that the odds of having a lost smartphone returned is only about 50/50.
According to a recent mobile security experiment that was conducted in six different cities in Canada, the chances that a lost smartphone will be returned to its owner once it has been found by someone else are about 50/50.
That said, the chances that lost mobile devices will be probed by finders are nearly 100 percent.
Symantec, the massive online and mobile security software company, deliberately dropped 10 smartphones in Toronto, Vancouver, Montreal, Ottawa, Halifax, and Calgary, to see of those devices would be returned to their owners and to find out what happened to them before they did. Each of those mobile devices was preloaded with icons and fake apps that were designed to help to encourage anyone who found the device to access them.
Tracking software recorded the activities on the device throughout the mobile security experiment.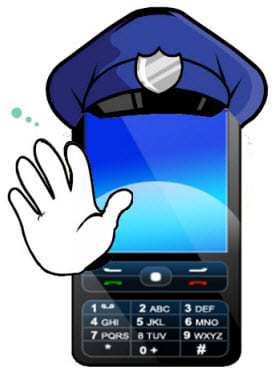 Symantec Canada information protection specialist, Stefano Tiranardi, expressed that he was disappointed with what the experiment revealed. He stated that "I was surprised at the higher-than-expected numbers," and added that "Really, individuals who misplace a phone or have it stolen have absolutely no hope their private information will remain private."
The primary recommendation that has been made in order to protect that data is to use a password to access the device. It is a very simple step that only the minority of smartphone owners actually use.
Among the 60 smartphones that were dropped in the test, 55 percent were found by people who made an attempt to return the device to its rightful owner. There were 27 phones that were found but that were never returned. This, despite the fact that they were older android based phones and not high end or recently released products.
What was found most interesting in terms of mobile security was that regardless of whether or not the individuals who discovered the devices made an attempt to return it, the vast majority were very persistent in snooping around on the device. One person who found a smartphone spent the entire time waiting for the owner to arrive – 25 minutes – by poking around on the mobile device.