QR Code Press » Mobile Marketing, Trends » Mobile marketing spending is booming
December 19th, 2013 | Add a Comment
Mobile ads are becoming more popular
A new report from eMarketer, a leading market research firm, suggests that mobile ad revenue has begun to show a dramatic rise. Mobile marketing has become quite popular due to the fact that any consumers are now heavily reliant on devices like smartphones and tablets. These consumers have become relatively resilient to conventional marketing strategies, which has forced many companies to adopt mobile marketing in order to boost their relevance with a new kind of consumer.
Spending to reach $14 billion by 2014
According to the report from eMarketer, spending on mobile marketing is set to reach $9.6 billion by the end of this year, reaching $14.6 billion by the end of 2014. Companies are beginning to grow more aggressive with their mobile engagement strategies, which means that they are spending more money on mobile advertising. The majority of this spending is being focused on real-world ads that are designed to engage mobile consumers. Digital-only ads are expected to see 15% growth in spending from businesses this year.
Mobile users are beginning to outnumber others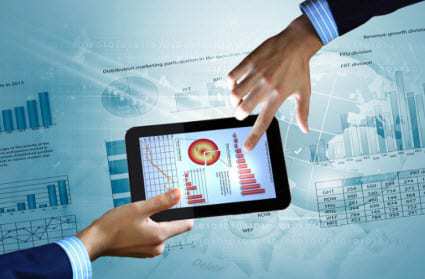 The report notes that the mobile sector is beginning to outpace traditional PC and laptop usage. Approximately 19.4% of adults in the U.S. are spending their time on mobile devices, opposed to the 19.2% that are spending their time on laptops and PCs. The growing popularity of mobile commerce has helped attracted more attention to mobile marketing initiatives as well.
Mobile ad growth may be good news for Google and Facebook
Companies like Facebook and Google have been making a major push when it comes to mobile advertising in recent months. Both organizations see a great deal of promise in the mobile marketing sector and have been working to provide companies with better marketing services so as to generate more revenue from their respective ad businesses. In the past, the initiatives from these two companies have been met with lackluster results, but now that mobile ad spending is on the rise, Google and Facebook may finally find the success they have been looking for in mobile marketing.
Filed under: Mobile Marketing, Trends · Tags: eMarketer, facebook, Google, mobile ad revenue, mobile ad spending, mobile ads, mobile advertising, mobile marketing, mobile marketing adoption, mobile marketing news, mobile marketing research, mobile promotions, mobilemarketing trends, smartphone marketing
Pages
About QR Code Press and MCommerce Press
We highlight the latest in the world of Mobile Commerce news so you can keep updated with the coolest technology available! Join us and explore the changes in how the world does business with new technology like Near Field Communications that enable mobile payments, Augmented Reality Apps, QR Code marketing techniques and Social Media marketing tactics. Learn from others how you can take your mobile marketing campaign to the next level by implementing successful mobile strategies. Enjoy and thanks for stopping by!