The airline has now added itself to a growing number of other carriers offering WiFi access in-flight.
Air Canada has now joined among the various airlines that have announced that they will be offering WiFi access for the users of mobile gadgets on their flights, so that travelers won't be required to disconnect throughout the length of their time in the air.
In the case of this airline, the WiFi access will be available only on flights in North America.
This ability to cater to travelers with mobile gadgets will be a part of a new deal that the carrier has signed with an American company called Gogo. This agreement will give Air Canada the chance to equip its narrow body fleet used on its North American routes with air to ground WiFi connections.
This way, apps and internet connections will remain available to passengers carrying mobile gadgets.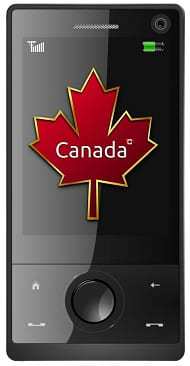 This will help to make sure that passengers on the airline will remain reachable by way of their smartphones, tablets, and other devices, throughout their flights, instead of being required to go "silent" the entire time. In the news release for the company, its chief commercial officer, Benjamin Smith explained that "In today's connected world, our customers want to access email, mobile device applications and the internet wherever they are, both to increase their work productivity and expand their leisure options."
At the same time, voice calls will still be prohibited over smartphones and other mobile devices, which should come as a relief to passengers who would rather not listen to the person in the next seat as they babble on at the top of their lungs for hours at a time.
At the time of the writing of this article, Air Canada had not yet released any information regarding the price that will need to be paid by passengers with mobile gadgets who would like to be able to use this feature. Equally, it did say that it intends to make sure that those prices will remain competitive with other airlines that are offering a similar WiFi feature to their own passengers.