The HitchBOT is going to attempt to make its way across the country while accumulating info over 3G networks.
While the HitchBOT may look anything but high tech, with a plastic bucket for its body and pool noodles for its arms, it contains mobile devices that will help it to collect a tremendous amount of retrievable data throughout its journey across Canada, provided that it is within range of 3G network service.
The hitchhiking robot will start its unique trip on July 27, beginning in Halifax, Nova Scotia.
The goal will be for the HitchBOT to eventually make its way to Victoria, at an art gallery. It will use its mobile devices along the way to be able to tweet pictures, chat with drivers, and recharge itself through the cigarette lighter/power sockets. Instead of being driven by its creators, it will hitchhike its way across the country, relying on friendly drivers to carry it along from one place to the next.
This project will combine the well thought-out implementation of mobile devices with human kindness.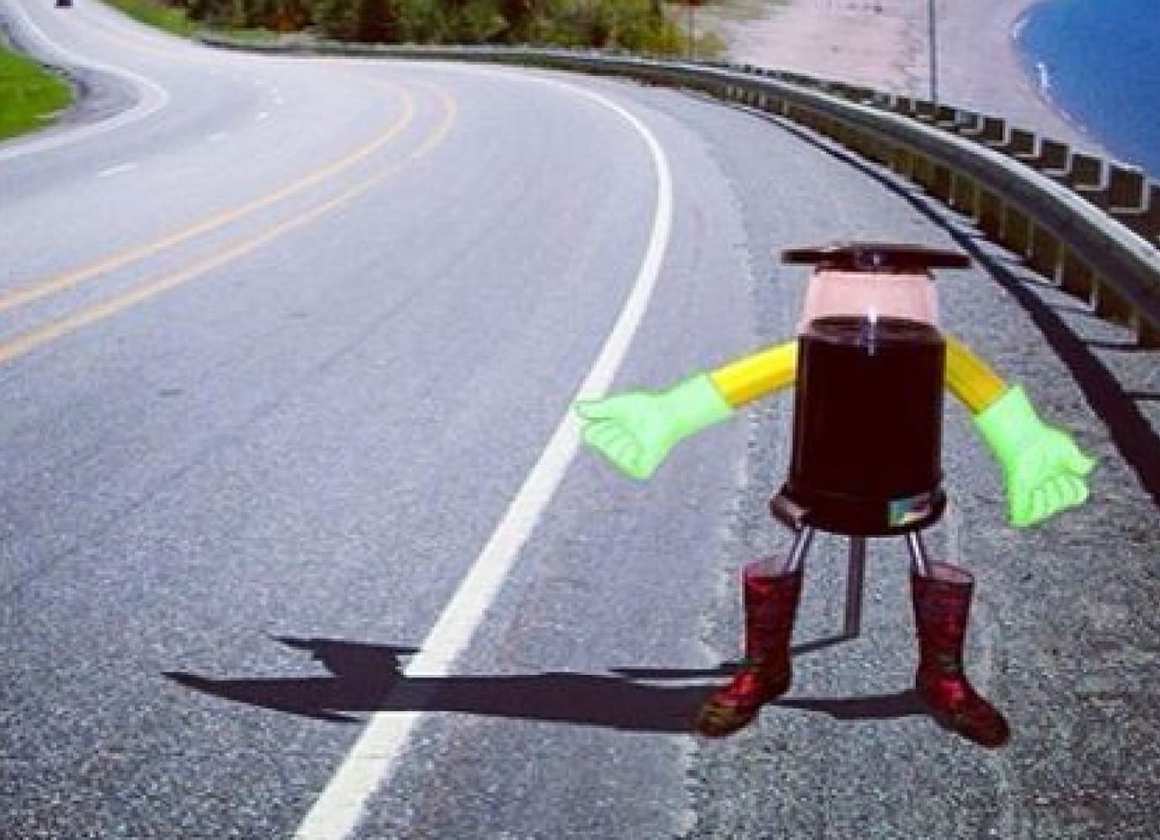 The length of the journey will be an estimated 4,480 kilometers (just over 2,780 miles). That is the hope, at least. The McMaster University researcher who is heading this "special robotics" experiment along with an assistant professor in communication from Ryerson University, Frauke Zeller, does understand that there is somewhat of a gamble involved in this project. The researcher, David Harris Smith, explained that "There's this idea of adventure, exploration, optimism," that comes from the experiment.
Harris Smith went on to say that "It kind of depends upon empathy and social collaboration," and that "That's one of the risks we're willing to take."
The discussions for the development and creation of the HitchBOT started in 2013. The project itself is a collaboration of students and professors, alike, from McMaster, Ryerson, as well as the University of Toronto. The team is using a number of different forms of technology, including mobile devices so that it will be able to search for regional points of discussion, take pictures, and text to social media. It will include speech recognition software (so that the robot will be able to converse with the individuals whom it meets), and it will also use GPS to give researchers an idea of where it is at any given point.