Both companies are battling for consumer favor as they offer $300 discounts on handset purchases.
Sprint has jumped into direct competition in their marketing campaign that allows consumers to bring their old mobile devices in order to obtain a significant discount on purchasing new ones with them.
The company has guaranteed to meet or beat all trade in values offered by its competitors.
Not too long beforehand, T-Mobile had made the same type of guarantee for trade ins of mobile devices. In Sprint's deal, effective right away, consumers are able to bring in their current handsets in order to obtain a discount of $300 toward the latest model, or they can opt for an in store credit with that mobile carrier.
The company is permitting customers to trade in as many as three mobile devices per line, at any one time.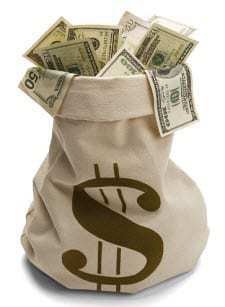 The limit that they have put in place is five smartphones per year, regardless of whether or not a new mobile gadget is going to be purchased in order to replace it. Consumers can simply take the credit, instead.
The Sprint product senior vice president, David Owens, explained that "Our trade-in program is well known in the industry and when we guarantee the best value over any of our competitors, we're taking this to another level."
Owens also underscored the point that this is the third year in a row that his company has been awarded the title for providing the best buyback program among all of the major American mobile carriers. This title was given to Sprint by Compass Intelligence, a market analytics and consulting company. Sprint has been offering a trade in program since 2001 and added the option to receive an in-store credit back in 2010.
On the other hand, T-Mobile will be holding its own "best value in the industry" buyback program for a limited time. That will begin on September 17. Individuals who choose to take advantage of this opportunity will be able to exchange only one device per line. Those customers will be required to purchase new mobile devices and sign on for a contract to benefit from the trade-in discount.