While everyone was watching for the commercials that were run over television, smartphones were being used.
Companies have come to notice that mobile advertising has become a vital part of Super Bowl advertising, even if it is the television commercials that generate the largest amount of media hype.
The reason is that people use social media and other channels throughout these large events.
This year, digital stickers stood out as a greatly enjoyed way to reach consumers and to cause them to share a brand's message with all of their friends. These stickers were used by certain brands – such as Miller Light – to let smartphone users express themselves through a type of upgraded emoji/emoticon. Miller's strategy was to use these digital stickers in a way that would let them connect with Millennials and to encourage them to send the message onward in a user propelled mobile advertising campaign.
The mobile advertising strategy was made possible by digital sticker agency, Swyft Media.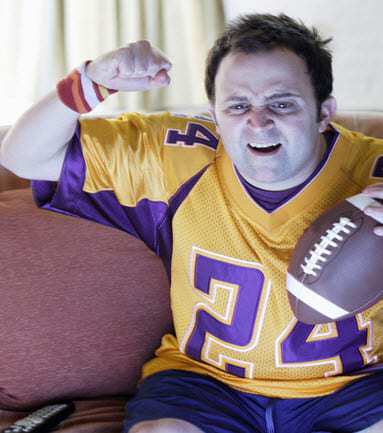 Swyft Media was hired by Miller Light to create a free pack of 12 digital stickers that could be used by smartphone owners to better express themselves when they were communicating during the Super Bowl. The stickers were compatible with the Kik chat apps, as well as the Paltalk video messaging app. They could be downloaded for free and shared with their friends. Swyft pointed out that the stickers will also soon be available to be used on the Viber chat app.
The Swyft Media CEO, Evan Wray, explained that "We've seen well over 600,000 downloads and millions of sends." That company currently predicts that similar deals will generate about $3 million in revenues for them, this year.
In the campaign run for the Super Bowl, Swyft says that there were almost 1 billion shares of the Miller Coors stickers. The most popular stickers were the ones that showed two Miller Light bottles clinking together with the "cheers" displayed.
This use of digital stickers links into a wider mobile advertising trend that is focused on native advertising, where ads come in the form of usable, or interactive content that makes them more appealing to consumers and, therefore, more effective tools.