That said, the success of this form of advertising is not as great as what some forecasts had predicted.
A new estimate has been issued by eMarketer that has shown that mobile ads for the install of apps have been rising in both their use and performance over the last couple of years, but their revenues are not meeting the expectations of the assumptions of many firms.
These mobile advertisements are run on the news feeds of Facebook and Twitter, among other places.
Among the other areas where this type of mobile ads are found, there is also the Google advertising network. This form of ad directs the users of mobile devices such as smartphones and tablets to Google Play and the Apple App Store in order to install new applications in a matter of a very small number of clicks. The comparable form of advertising on the standard web is likely the search ad, as it brings the user directly to the product or software that is being sought.
It is clear why app install mobile ads have become quite popular among developers who are seeking quick growth.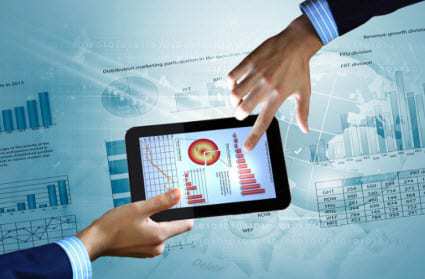 A mobile advertising measurement firm, Flurry, which was acquired in 2014 by Yahoo, estimated that in that year, the worldwide market for those ads was as high as $6 billion. Of that, it said that the market in the United States made up about $2.4 billion.
That said, eMarketer recently issued a new estimate that stated that the actual figure for 2014 in the United States was much lower, at $1.67 billion. While that does still represent a considerable growth (as the current rate is estimated to be at about 80 percent, this year, with a forecasted $3 billion market in the U.S. for 2015), it still does suggest that these app install ads are not the only drivers behind the revenue growth in advertising over smartphones and tablets.
eMarketer's predictions are that mobile app install ads will actually make up only 10.4 percent of the overall smartphone and tablet based advertising market in the United States, for 2015, showing a considerable discrepancy between those figures and the ones issued by Flurry.