This has made the company the first among the large hospitality chains to move into mobile payments.
In 2014, Marriot International managed to sell over $1.8 billion in hotel rooms over mobile, alone, which represented 19 percent of the revenue that it brought in online and helps to explain why Apple Pay would provide such appeal.
The hospitality chain has seen outstanding growth over mobile, as it represented only 1 percent in 2009.
Marriott has now announced the next level of this online strategy, which will take in Apple Pay mobile payments as of this summer. This rollout will begin at 12 different hotel locations across the United States and among several of its brands, including the Ritz-Carlton, and Courtyard by Marriott. Bringing in this new type of smartphone friendly transaction was a natural step for the company to take in its digital strategy, said the senior vice president of digital at Marriott International, George Corbin.
Corbin explained that the process of implementing the technology necessary for Apple Pay is straightforward.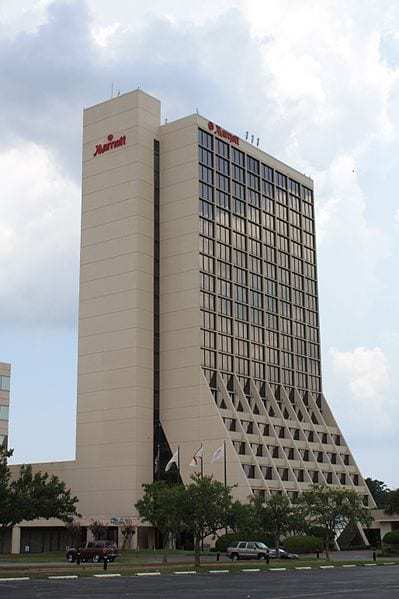 He also said that Apple mobile payments are only the beginning, and that the strategy for the hotel chain over smartphones and tablets will be a greater one. This is because they are working to provide their guests with a seamless digital experience throughout every part of their journeys and their stays.
Currently, only the iPhone 6, 6 Plus, iPad Mini 3, iPad Air 2, and the soon-to-be-released Apple Watch are compatible with this mobile payments system. Moreover, they can be used exclusively in American retail locations. Therefore, while Marriott will be starting things off with that service, it also intends to partner with other providers as opportunities show themselves. So far, large scale mobile transaction solutions have been slow to take off in the U.S. market.
As the introduction of Apple Pay was announced, Corbin stated that "I would never bet against Apple in their ability to create a new consumer behavior," and that "Mobile payment is one of those areas that has struggled a bit to get its feet under it, but I think the real difference this time is Apple itself. They are relentless about creating a very smooth and intuitive user interface, so if ever there's a chance for mobile payment to enter the mainstream, I think this is it."