The site performance for smartphones and tablets has fallen short through slow loading times.
Keynote Systems has just released their latest m-commerce report, which has described the performance of the Sports Authority optimized website as being "unacceptable".
Much of this rating was based on the poor load time of the site's home page, which has notably increased.
According to the Keynote Mobile Commerce Performance Index, the average load time of the Sports Authority Inc's m-commerce home page grew by a considerable 3.62 seconds during the week that ended on January 6. The average load time for the home page was 14.43 seconds. It was able to load successfully and completely 99.55 percent of the time.
The m-commerce data from the index from the week before had been far superior.
Keynote Systems Inc. reported that during the week that ended on December 30, 2012, the load time for the Sports Authority's m-commerce website homepage had been 10.81 seconds, and it was able to completely and successfully load 99 percent of the time.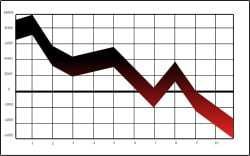 A mobile performance expert from Keynote Systems, Venkatesh Giri, explained that "When we drilled down to see what changed, we saw the total number of home page objects almost doubled from 16 to 30, mobile home page size went up from 85 kilobytes to 185 kilobytes, and the total number of web domains required to fetch content from other sources or servers shot up to 13 from seven."
Giri went on to show that what this means to consumers is a wait time of nearly 15 seconds in order to fully load the home page of Sports Authority. Keynote Systems feels that this length of time is "simply unacceptable performance", and that the result will be a drop in the company's customer retention.
The company went on to say that last week, Sports Authority was working with Akamai Technologies Inc. and Google Inc., making changes to the m-commerce website. The changes that were made were having an impact on the site's performance. Giri pointed out that a number of different features had been added to the site, for instance Google AdWords conversion tracking and a Google Search application.