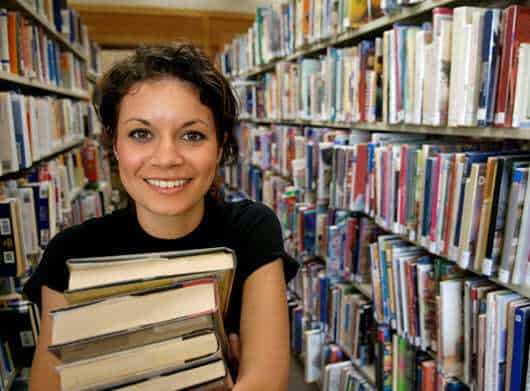 QR codes are proving to be much more than a tool for realtors and marketers they are coming into prominence in daily life. Among those looking to connect with a broad and tech-savvy audience are librarians. A discussion group held on January 8 during the American Library Association's Midwinter Meeting, librarians from universities around the country outlined projects currently underway in their institutes.
Caroline Sinkinson of the Norlin Library at the University of Colorado at Boulder came up with an idea to promote interaction between patron and librarian.
Norlin Library was build in the 1930's and retains is antiquated design and can be somewhat confusing to navigate to those unfamiliar. Sinkinson printed posters embedded with the code and placed them on the ends of rows of bookshelves. Those scanning the code will be able to bring up a map of the library and will be able to search for specific areas of interest. Scanners will also be able to connect with a librarian directly via instant message or by calling them.
Among the more creative use of QR codes came from Nora Dimmock, head of the multimedia center at Rush Rhees Library at the University at Rochester, New York. The staff created a set of trading cards, dubbed "League of Librarians", which depicts the staff as super-powered, stylized characters. The staff use them as business cards and the QR code on the back links to a brief profile which includes contact information. Dimmock says the reception has been wonderful.
QR codes are already becoming a paramount for success in marketing, but as more people find creative uses for the code to connect with the world around them, there may be no area of business that cannot benefit from using them.