QR Code Press » Featured News, Mobile Marketing » InTouch Solutions Introduces New Reporting Platform
Chicago, IL, September 11, 2013 –(PR.com)– InTouch Solutions, the leader in automated calls and surveys, today has announced the first-version release of their new Web Reporting Platform. Recognizing that traditional reporting tools are often lacking an intuitive user interface and real-time data, InTouch Solutions integrated simpler and more familiar technologies to design an interface that gives client all the relevant information they need, at a glance and in real-time. Customers taking advantage of InTouch's survey solution can see results of the platform's sentiment analysis capabilities including immediate, color-coded results signifying the outcome of the survey – whether favorable or negative. Customers implementing a voice-of-the-customer survey can easily point and click to hear customer recordings or read transcribed, open-ended responses.
The Web Reporting Platform is a new approach which provides not only the rich content and data that InTouch Solutions clients require, but also presents that data in a multitude of easy-to-understand formats of the client's choice.
"It's vital to InTouch's clients that the information they receive on the disposition of their contacts, whether they be calls or emails, be accurate and timely," said Kevin Saedi, InTouch Solutions President. "Our clients rely on the data they receive to improve their own processes and, in many cases, have a legal requirement to maintain accurate contact reports. Our new web reporting platform is easier to use, the reports are easier to read and it makes it simpler to pull actionable data.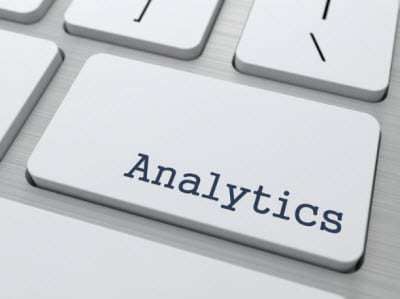 InTouch Solutions Web Reporting Platform is web-based. Its user interface shows the success and failures of a company's contacts and surveys and gives a comprehensive understanding of the results through graphics, visuals and voice-of-the-customer recordings.
"We understood from the get-go that people are flooded with data," said Robert Sikarin, Software Developer and Project Lead for the Web Reporting Platform. "Our goal was to create a portal that provided useful data where our clients could immediately recognize opportunities or problems with just a glance at the screen. Our clients just don't have the time to wade through pages and pages of facts and figures. They're usually on the front line of customer service, and they like to spend their time taking care of their customers, not looking at reports."
About InTouch Solutions
InTouch Solutions is a pioneer in interactive messaging and interactive surveying and the trusted messaging provider of some of the world's most recognized brands. Founded in 2001 by professionals from Fortune 50 communication companies, InTouch Solutions is the fastest growing provider of interactive messaging and survey services. Learn more at www.intouchcalls.com or join us at @intouchcalls.com.
Contact Information:
InTouch Solutions
Jeana Salomone
312 476 8808
www.intouchcalls.com
Press Release Distributed by PR.com
Filed under: Featured News, Mobile Marketing · Tags: analytics, InTouch Solutions, press release, Software Developer, survey, voice-of-the-customer survey, Web Reporting Platform