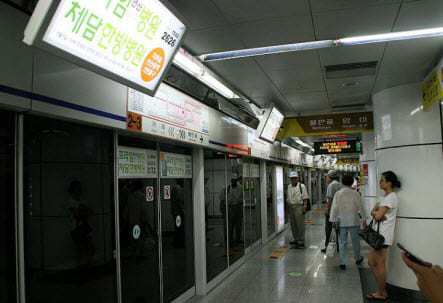 Two months ago, a virtual grocery store showed up in a subway station in Seoul, South Korea. The store was packed with digital merchandise with each product having its own QR code. When scanned, the codes would open a virtual shopping cart on a user's smart phone allowing for their items to be stored. From that point, customers could purchase their products, which would be delivered to their homes the next day. While the initiative is certainly innovative, it may have been a hoax, according to the Hankyoreh 21, a weekly news magazine in Korea.
The company responsible for the QR coded store is Cheil Worldwide, the largest advertising agency in South Korea. The firm supposedly acted upon direction from Tesco, a global grocery and retail corporation based in the UK. After launching the store, Cheil Worldwide reported that Tesco's online sales had increased by 130%, a major feat considering that the store was never operational.
According to the Seoul Metropolitan Rapid Transit Corporation, the store erected in the Hangangjin Station only existed for two and a half hours before it was taken down. The virtual market was filmed by the advertising agency as several travelers curiously pondered the displays on the subway walls. Several people took pictures, but never actually made purchases of any kind.
The idea was quite innovative and showed that QR codes could, indeed, be used to facilitate mobile commerce. However, given the dubious practices from Cheil Worldwide, Korean citizens may be wary any QR codes they see in the subway from now on.