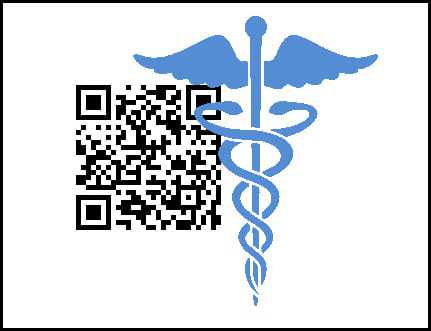 Emergency ID products, for example, a sticker or ID card from MyInfo911 can provide first responders and other medical care personnel with instant information in an emergency situation so that the individual can receive immediate and accurate assistance.
Halloween night was an unfortunate reminder of potential dangers in everyday lives – such as the fact that there are 4.5 times more traffic accidents with pedestrians than usual on that night (according to the National Traffic Safety Administration).
It doesn't take a night of costumes and candy for dangers to put an individual at risk. And if that individual cannot communicate his or her health needs, then emergency responders and medical personnel risk taking up precious time to try to reach an emergency contact or find out about existing health conditions.
MyInfo911 is a product that started in October of last year, using the power of QR codes to offer medical care personnel medical history information that may be pertinent during an emergency situation. The quick response code provides the medical staff with the individual's name, picture, year of birth, blood type, emergency contact information, allergies, and any additional information about specific medical conditions that the person may have.
This can help to reduce the chance of medical errors – which lead to 7000 deaths every year in hospitals – and accidental adverse drug reactions – which are responsible for 100,000 deaths every year.
Furthermore, it is especially handy information for individuals who play in sports – among whom there are approximately 3 million injuries every year for children aged 14 and under – as well as bicycle and motorcycle riders, boaters, people with allergies, and individuals with dementia.