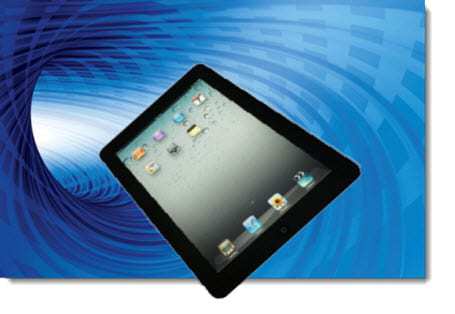 At the New York City IAB MIXX Conference & Expo, the IAB Mobile Marketing Center of Excellence announced its two prime goals which have been created to slingshot the newborn tablet advertising market place up to new heights.
They are functioning on the belief that the emergence of tablets have brought about an entirely new category of marketing for both a user's mindset and his or her experience.
The first of the IAB's goals, which has been developed in this light, is the "First Buyers Guide for the U.S. Mobile Marketplace," which is a resource available for agencies and marketers so that they will be better capable of understanding and working with the increasing amount of time that consumers are spending on tablet devices.
The second is an IAB Tablet Creative Advertising Showcase Call to Submission, which is a creative gallery that is expected to be launched before the end of October and will draw attention to the best in tablet marketing so that mobile marketers can obtain a better understanding of this emerging field, and so that greater inspiration and innovation will be brought to the sector.
According to the IAB Mobile Marketing Center of Excellence vice president and general manager, Anna Bager, "As the role of tablets in consumers' lives continues to grow, advertisers are quickly moving to incorporate tablet advertising into their marketing plans." She added that as the tablet begins to play an increasingly large role in the lives of consumers, advertisers are now on the move to incorporate tablet marketing into their overall marketing strategies.