HarvestMark has developed a tool that allows food companies to improve customer satisfaction.
By applying a unique HarvesMark QR code to their products, food companies can gain insights into their customers, including where and why they purchased the food item as well as how they chose to consume it.
QR codes can provide companies with benefits including traceability and brand awareness.
Improving customer satisfaction is important for companies that want to succeed and drive their business forward. Quick response (QR) codes applied to the products they sell can be beneficial in a variety of ways. Not only can it help companies improve their product security to prevent copycat products, and track the journey of their items, but it can also help to improve a company's transparency with its customers.
For instance, back in September, QR Code Press reported that Hawaii-based organic coffee producer Hala Tree Coffee places a unique QR code on each of its premium Kona coffee packages. This is done so that consumers can know when the specific coffee they purchased was roasted, who roasted it, what processes were used, etc.
However, the HarvestMark QR code gives companies the advantage of being able to have a look at customer habits and their buying preferences. This advantage can lead to higher marketing opportunities and higher revenues.
The HarvestMark QR code gathers direct customer feedback for food companies.
What makes the tool from HarvestMark particularly unique is that it gathers direct consumer feedback data, providing companies with valuable answers to important questions. An example of some of the questions asked include:
• Does the consumer like the product?
• How was their shopping experience?
• Where did they purchase the product?
• How was the product used or consumed?
Additionally, the quick response code can support companies with production planning, branding and marketing message, and regional and global variances.
The way it works is when customers scan the HarvestMark QR code on the product with their smartphone, they can learn about where their product was grown, receive information abut the supplier as well as learn about their growing practices. What's more, they can also receive recipes, coupons and even ideas on how to use the product.
Beyond learning and gaining a few benefits, the consumer is also asked to provide feeback to the brand owner based on the questions listed above. They may even be invited to take part in an online consumer panel.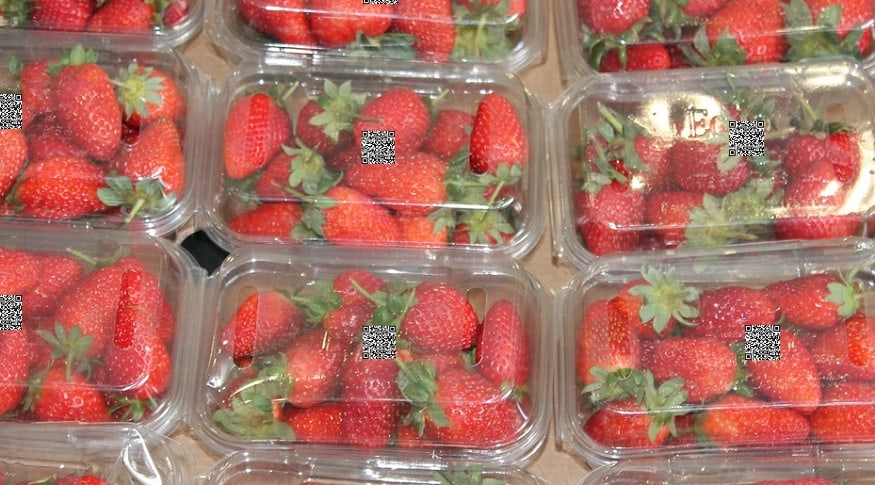 Once the information from the consumer is gathered by HarvestMark, it is analyzed and then utilized to create actionable market research and a "voice of consumer" reports and dashboards for the companies who use them.